Beyond Modular Design: The Most Comprehensive Analysis on Huawei Residential LUNA2000 Smart String Energy Storage System
18/8/2021
With a growing number of homeowners jumping on the solar bandwagon and turning their houses into power plants, the home energy storage system (ESS) - a device that stores electricity as chemical energy - plays an even greater role in this unprecedented energy transition.
Not only will it increase the self-consumption rate of solar energy but also can provide critical support during power outages or load shedding. A home energy storage system, equipped with backup power boxes, can always keep our internet and household appliances on. From Australia to Italy, from Vietnam to the Netherlands, Huawei's smart string energy storage system LUNA2000 lights up homes with clean energy around the world.
Redefining the residential energy storage: LUNA2000
LUNA2000, the flagship product of Huawei FusionSolar Residential Smart PV Solution, is a residential energy storage system (ESS) launched in 2020. After a very successful launch, it clearly stands out from the crowd with one-of-a-kind smart string architecture.
What is Smart String Architecture?
String inverters are already dominant in the global market as their smart string design provides more MPP trackers and more precise string-level management than central inverters. The same applies to the home ESS. The smart string design sets LUNA2000 apart from its industry peers by allowing each battery module to be more precisely managed with the energy optimizer. The end results? This smart string architecture will bring tremendous benefits that cannot be achieved with traditional battery design, even with traditional modular battery design.
In fact, we believe in the concept of smart string architecture so much and it has been applied for most of our products, from inverters, residential and large-scale energy storage systems, to optimizers.
How do we achieve smart string design? What does it do?
Module+ Optimization: The key lies in the in-built Energy Optimizer that comes with each LUNA2000 battery module, which are connected in parallel. The energy optimizer can help optimize the charge and discharge of each battery module independently. With this unique design, it can finally achieve up to 10% more usable energy.
Moreover, it also helps LUNA2000 to achieve 100% DOD (depth of discharge) – which unlike most lithium-based chemistries and enables homeowners to use as much energy as they pay for without waste.
Module+ Safety: Under installation, maintenance scenarios, the energy optimizer works as an isolator to keep the output voltage of each battery module at 0V to ensure safety. It also means a defunct battery cell would not affect the whole system and mitigating risks of overcharging, overdischarging, or overheating.
Module+ Monitoring: LUNA2000 features module-level monitoring that can increase the system uptime and energy yield through immediate fault detections and alerts. The fault type and diagnostic information will be shown in FusionSolar App and the management system in real time, improving the O&M efficiency.
5 Reasons You Should Choose LUNA2000
With the energy optimizer, LUNA leverages tried-and-trusted technologies to ensure system-level active safety, easier management and scalable modular layout. This all sounds great but when in practice, what does it do to help professional installers and tech-savvy homeowners alike?
Award-winning Design Catches Your Eyes
LUNA2000 has recently been awarded iF Design Award 2021, one of the world's three most prestigious design awards, also known as the "Design Oscar". The compact, smooth, sleek, and waterfall-inspired aesthetic design of LUNA2000 provides a fabulous addition to the homeowners.
Easy and Flexible Configuration, Exactly What You Need
With the innovative modular design, one single storage system is composed of up to three 5kWh battery units that can be stacked on one another to offer 5, 10, and 15kWh storage options to meet customers' different needs. It allows for another same system to be joined in parallel, sitting side by side, to scale the total capacity of the battery system to up to 30KWh.
With the power modular on top, the high voltage battery is compatible with both single and three phase residential inverters from Huawei.
One-Fits-All Solution to Streamline Installation and Maintenance Process
LUNA2000 is a plug-and-play home battery system without pre-charging. Once LUNA2000 has been turned on, all components of the system are automatically recognized and configured by the FusionSolar App. Everything you need to know about the system performance will be displayed on the App whose commissioning only takes 5 minutes. With the App, O&M staff can easily identify which PV module or battery module goes wrong, realizing the module-level fault detection and improving efficiency.
Gone are the days of clumsy and piecemeal home storage systems with Huawei One-Fits-All Residential PV Solution, which includes the inverter, the optimizer, the ESS, and the App. All components are designed and manufactured by one company, so you don't need to deal with different component suppliers once problems occur, streamlining the maintenance process.
Three Layers of Safety Protection to Keep You Safe
Maintaining personal and property safety should be a priority when investing in any solar power system. In recent years, a growing number of branded home batteries have been recalled over fire concerns. Some energy storage systems fail to provide enough protection from overcharge, over-discharge, and internal short circuit conditions, which will cause fire and explosion hazards.
By treating customers' safety as the number one priority, Huawei has added three layers of protection to achieve active safety, including AI-powered internal cell short circuit diagnosis to avoid fire hazards, cell-level temperature control to detect overheating, and optimizer-enabled 0V rapid shutdown for safer installation and maintenance.
The AI-powered internal cell short circuit diagnosis can precisely analyze the charge/discharge voltage curve of each cell, preventing false alarms and missing alarms. A sudden drop in cell voltage will trigger the immediate isolation of the faulty battery module to fend off dangers.
Each battery module of the LUNA2000 home battery has eight sensors to supervise the operating status, enabling temperature control at the cell level. Each senor works independently and monitors two cells, achieving higher monitoring precision. Each module also has a unique fire extinguishing bag to offer maximum safety.
Besides, LUNA2000 adopts the lithium iron phosphate solution that is the most chemically stable and cannot self-ignite.
Backed by a Reliable Brand
When you decide to go solar at home, you should select a reliable brand and put your confidence in its field-proven solution. Huawei is a household name in the ICT industry and consumer devices, and it has accumulated more than 30 years of experience in digital information, power electronics, and energy technologies. The company is also a trailblazer in the PV and energy storage fields, with its products and services deployed in over 170 countries, serving a third of the world's population.
We partner with certified channel partners worldwide who will help customize your home solar system according to local weather conditions, building materials and city codes.
Selecting LUNA2000 is not only an economic decision, but also an environmental one, turning your dream of realizing energy independence into a reality.
Go back >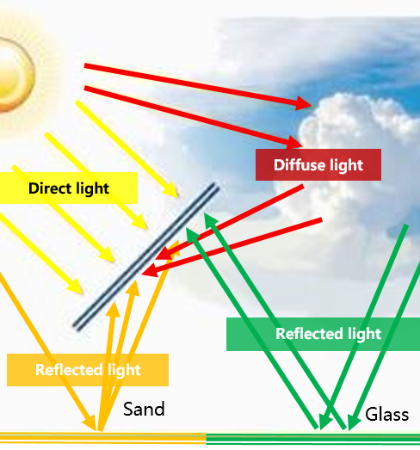 28/10/2022
Connect to the Long Term Success with the Right DC Cables for PV Plants
As PV plant owners channel their efforts towards strengthening the performance and efficiency of PV plant operations, DC cabling selection cannot be overlooked. Based on the interpretation of relevant IEC standards and considering factors such as safety, bifacial gains, cable carrying capacity, cable loss and voltage drop, plant owners can now accurately determine appropriate cabling to ensure safe and stable operation across the PV system's life cycle.
Read more >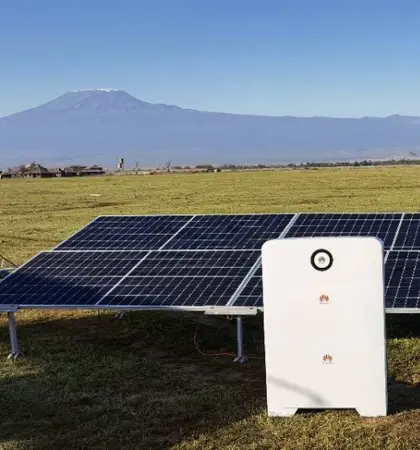 7/6/2022
Solar-Powered 5G Livestream from Amboseli Drives Interest in Kenyan Tourism Boosting Economic Recovery Efforts
On World Environment Day, Sunday June 5, Safaricom, Huawei, and China Media Group (CMG) partnered with the Ministry of Tourism to organize a solar-powered livestream from Amboseli National Park that was broadcast globally online and on TV. The livestream used a 5G network whose extremely fast speeds enabled a high quality viewing experience and is just one way that technology is playing a key role in supporting the growth of tourism. Reaching up to 100 million impressions, the event informed viewers of the importance of the natural environment and wildlife, as well as increasing interest in Kenyan tourism in support of the Magical Kenya Campaign. This is particularly important in light of the economic recovery post COVID-19 when the tourism industry was hit particularly badly.
Read more >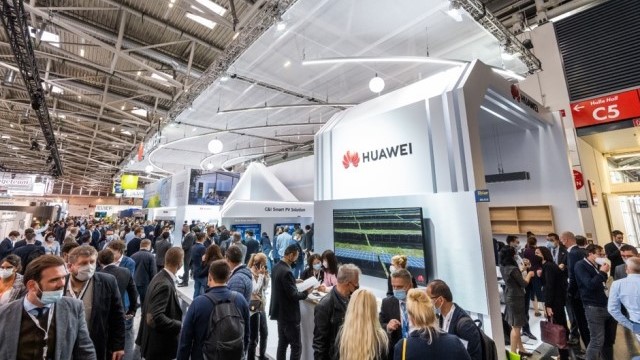 8/10/2021
Huawei Presents FusionSolar All-Scenario Smart PV & Storage Solution at Intersolar 2021
[Munich, 6 October 2021] At Intersolar 2021 Europe, Huawei presents the new-generation FusionSolar All-scenario Smart PV & Storage Solution, It covers "4+1" scenarios: Large-scale Utility Scenario, Green Residential Power 2.0, Green C&I Power 1.0, and Off-grid (fuel removal) Power Supply Solutions and Energy Cloud, aiming to accelerate the shift to low-carbon generation and bridge the energy divide.
Read more >