Huawei's Pan Africa BESS Summit aims to Drive Clean, Reliable New Energy Systems for a Greener Future
[08 August 2023: Nairobi, Kenya] Convening a diverse assembly of 200 industry leaders, Huawei Digital Power orchestrated an unprecedented industry summit in Kenya, unveiling revolutionary Battery Energy Storage System (BESS) solutions. The conference aimed to foster collaboration and knowledge-sharing around innovative energy storage technologies and forward-thinking applications. The event served as a collaborative platform to drive the energy industry forward towards a more robust and sustainable future, with BESS technology taking center stage, positioning Africa and the industry with a bright future on this transformative journey.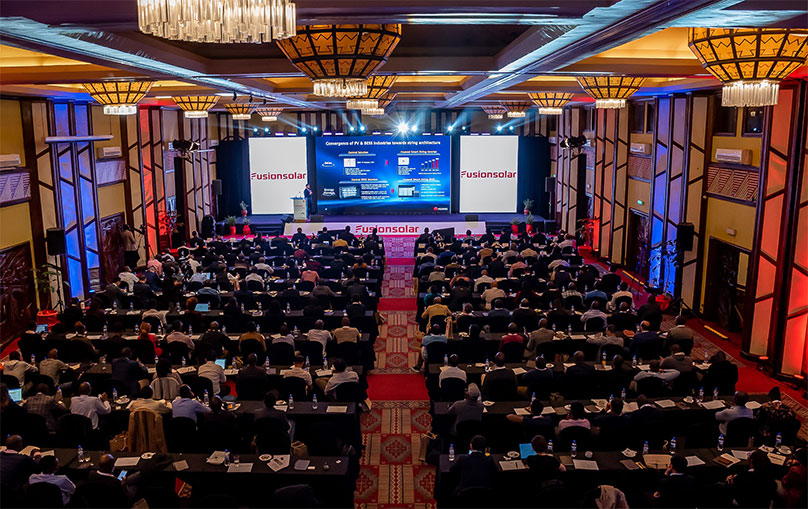 The Pan African BESS Summit held in Nairobi
Senior Vice President of Huawei and President of Global Marketing, Sales and Services, Huawei Digital Power, Mr. Charles Yang, delivered a keynote speech emphasizing the current opportunities for the industry, not only in Africa, but globally: "As the world moves toward carbon neutrality, constructing a new energy system is a shared vision. The world is seeking better energy experiences, as well as low-carbon production and life through renewable energy applications." He also spoke about the challenges currently facing the industry with low equipment reliability and property safety risks and how Huawei's positioning as a 'technology product company' mitigates these challenges with increased investment in R&D and continuous innovation in technologies and products, that aim to create unique value for the whole industry as safety is the core concept of Huawei.
Huawei is positioned as a technology & product company, dedicated to forging a greener future and safeguarding the interests of its customers. By pioneering efficient energy storage solutions and actively addressing the challenges of grid stability amidst renewable integration, Huawei showcases its determination to propel the industry towards a more resilient and eco-conscious future. This summit serves as a powerful testament to Huawei's vision, highlighting their endeavor to lead technological advancement while advocating for green and sustainable energy practices, thereby ensuring a brighter future for us all.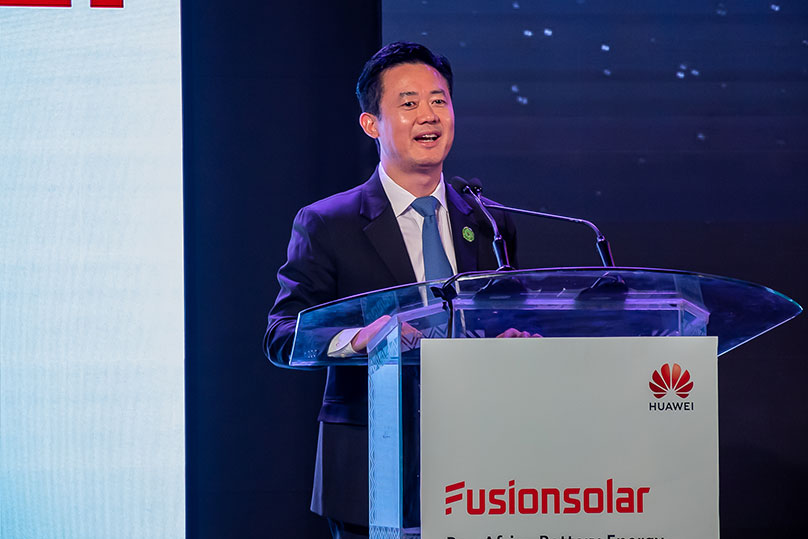 Senior Vice President of Huawei and President of Global Marketing, Sales and Services, Huawei Digital Power, Mr Charles Yang speaking at the summit
John Van Zuylen, CEO of AFSIA Solar, in his remarks, gave a very comprehensive overview of the trends and opportunities in the solar industries. He mentioned that "Over the years we have seen so many projects being commissioned on weak grids, and over the years we have seen the growth and an opportunity for us in the industry to tap into, and these projects are taking part all over Africa" He added that: "More renewable energy on the grids requires more grid stabilization, which is a great opportunity for not just storage, but large scale storage solutions."
Huawei Digital Power's Vice President for Eastern Africa, Nick Lusson, unveiled their latest offerings, the 'Smart String Energy Storage Systems,' tailored for Commercial & Industrial and Utility scale users. Distinguished by battery optimizers boosting usable energy by 15%, enhanced safety features, and improved monitoring, these systems aim to minimize downtime. Ussama Rai, Director of PV & BESS Service Solution, highlighted global trends driving utility scale BESS adoption, emphasizing cost savings of up to 40% achievable through prefabricated design. Muhammed Seedat, Senior PV Solution Manager for Sub-Saharan Africa, emphasized the rise of renewable energy and Huawei's comprehensive PV and ESS solution, promising seamless synergy and hassle-free post-sales services for customers.
A panel discussion of experts delved into challenges and solutions for large-scale energy storage, spotlighting how innovation can drive green and sustainable development in the global PV industry. The panelists included Jibril Omar (CEO, Ofgen Africa), Beatrice Nyabira (DLA Piper Africa), Kevin Gaitho (Senior Investment Manager, SunFunder), Elijah Isabu (Group Head Sustainability, Equity Bank), Grace Emokhor (COO of Prime Infrastructure and Engineering Services Limited) and Adeesh Kumar (Solar Business Head, African Industries Group) and was moderated by Victor Koyier (VP, Huawei Southern Africa). They all spoke about integrating Huawei Digital Power products in their organisations and all spoke of the immense improvement that it brought to their day to day operations.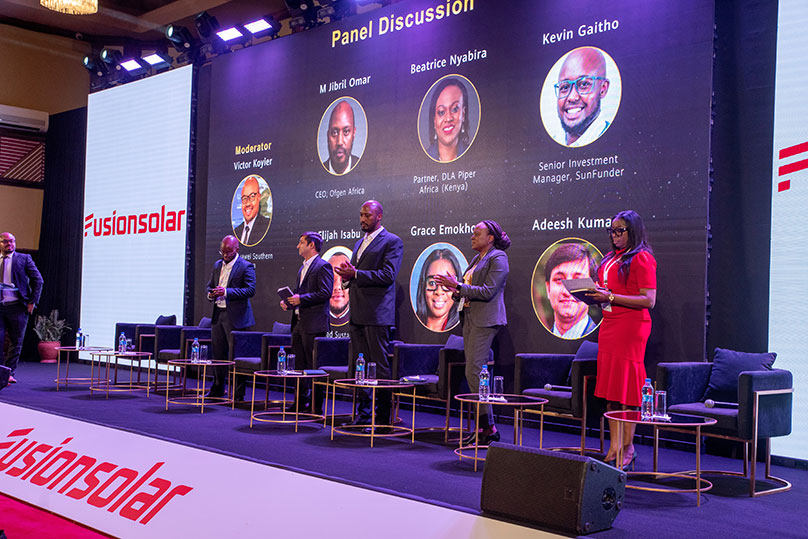 Panelists at the Pan African BESS Summit 2023
As we gaze ahead, Huawei stands ready to embark on extensive collaborations with global partners and customers, fueling continuous innovation and the evolution of remarkably competitive Smart PV+ESS products and solutions. Unified by our vision, our shared goal is to propel green PV to the forefront, establishing it as the paramount energy source for residences and enterprises alike. Through these concerted efforts, we are not only building a sustainable future but also empowering communities worldwide with resilient and eco-friendly energy solutions.
Huawei Fusionsolar – Making the most of every ray.