Huawei Digital Power Showcases Green Solutions at the 23rd CHTF
[December 29, 2021, Shenzhen] Shenzhen hosted the 23rd China High-Tech Fair (CHTF), themed "Promote High-Quality Development and Build a New Development Pattern". 3354 companies from all over the world attended the fair. Huawei Digital Power showcased its integrated smart energy solution at the largest professional exhibition at CHTF, hosted at the Shenzhen World Exhibition & Convention Center.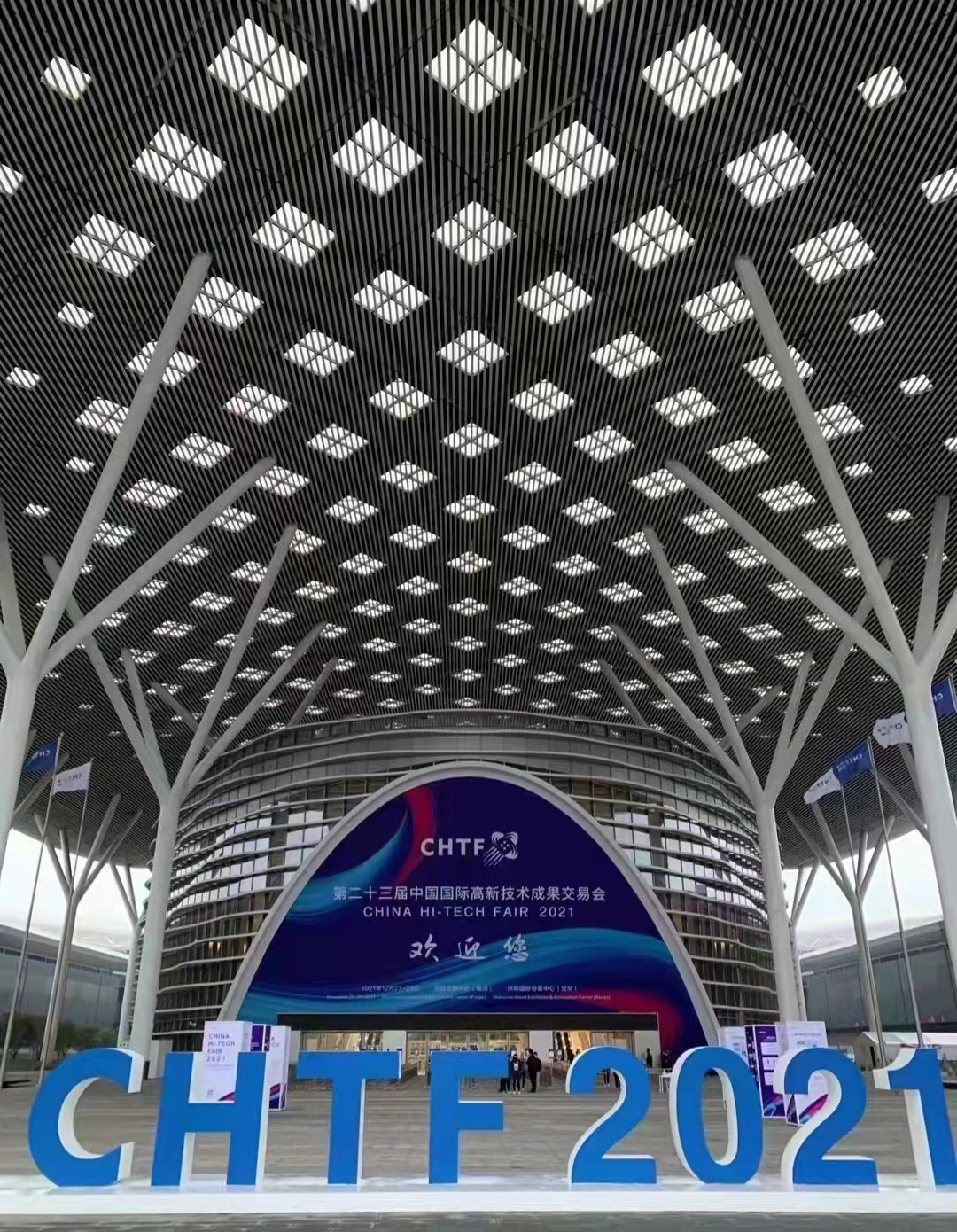 23rd CHTF in Shenzhen
Innovation in technology will be one of the primary drivers for future development. Shenzhen has already incorporated innovation as part of its core. Futian — one of Shenzhen's Central Business Districts (CDB) — is gearing up to become a best practice in China's urban innovation. It looks to become an innovative and scientific district, incorporating the latest urban, distribution, and intelligent technologies.
One of Futian's flagship projects is the design of the district's carbon peak roadmap and related action plans. This is directly aligned with China's "carbon peak and carbon neutrality" goals announced in 2020. Huawei Digital Power is one of the key partners in this project, looking to help Futian become a best practice in near-zero carbon megacity CBDs.
Ma Yongnong, Vice President of Integrated Smart Energy of Huawei Digital Power, said: "Our three decades of experience in the communications and energy fields enable us to aid the Futian District Government in planning the carbon peak and neutrality path and reviewing related policies. We help segment the application scenarios of future low-carbon cities, including low-carbon buildings, campuses, exhibition halls, hospitals, schools, wireless charging roads, and vehicle to grid (V2G). We also provide the Co-Mind platform that helps manage the city's carbon infrastructure, covering key indicators such as reducing building emissions, electric transportation, clean energy, green industry, and market-oriented carbon emissions. The platform will visualize carbon emissions to help buildings and enterprises reduce emissions following the city's policies."
Huang Wei, Secretary of the Futian District Party Committee, visited the Huawei Digital Power booth and encouraged further investment in low-carbon projects.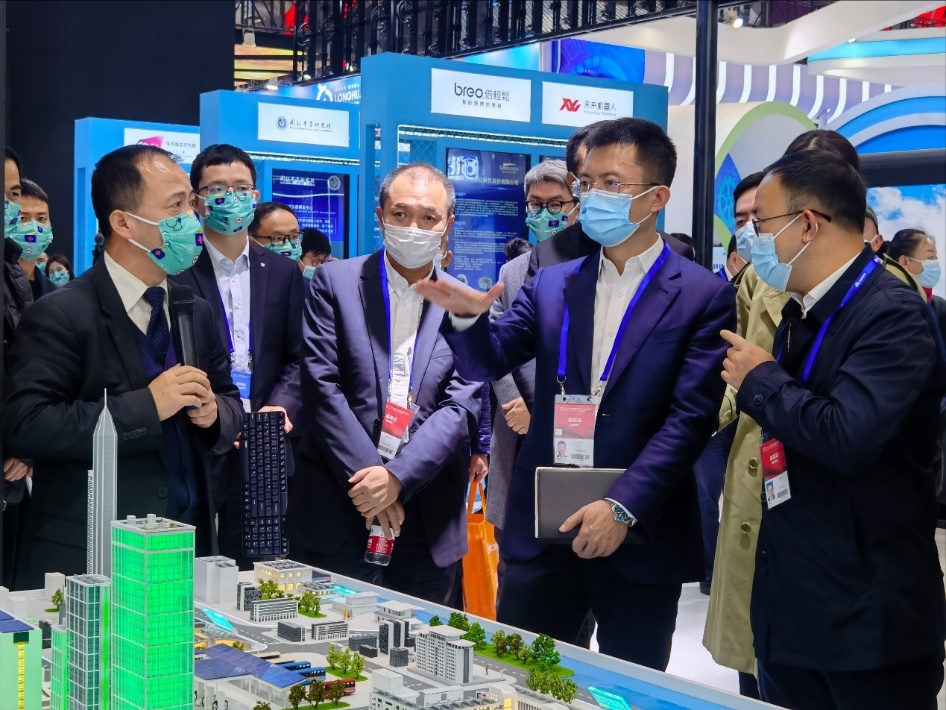 Huang Wei, Secretary of Futian District Party Committee, visits Huawei Digital Power booth
Huawei Digital Power is building its headquarters in Antuoshan, located in Shenzhen's Futian District. It will become the world's largest near-zero carbon campus featuring solar PV, energy storage, direct current, and flexibility, applying and integrating Huawei's integrated smart energy solution. Slated to open in 2022, the campus will use a range of green tech, such as PV modules and panels in buildings, an AC/DC microgrid architecture, smart energy management and saving systems, advanced energy storage, and campus carbon sink. This will allow it to produce 1.5 million kWh of green power every year, reducing power consumption by 50% and carbon emissions by over 60%.
At the same time, Huawei Digital Power is working with the Shenzhen World Exhibition & Convention Center to explore low-carbon reconstruction, energy saving, smart operations, and solutions to increase production and revenues. Once reconstructed, the center is expected to consume 30% less energy, becoming a world leading low-carbon convention and exhibition center.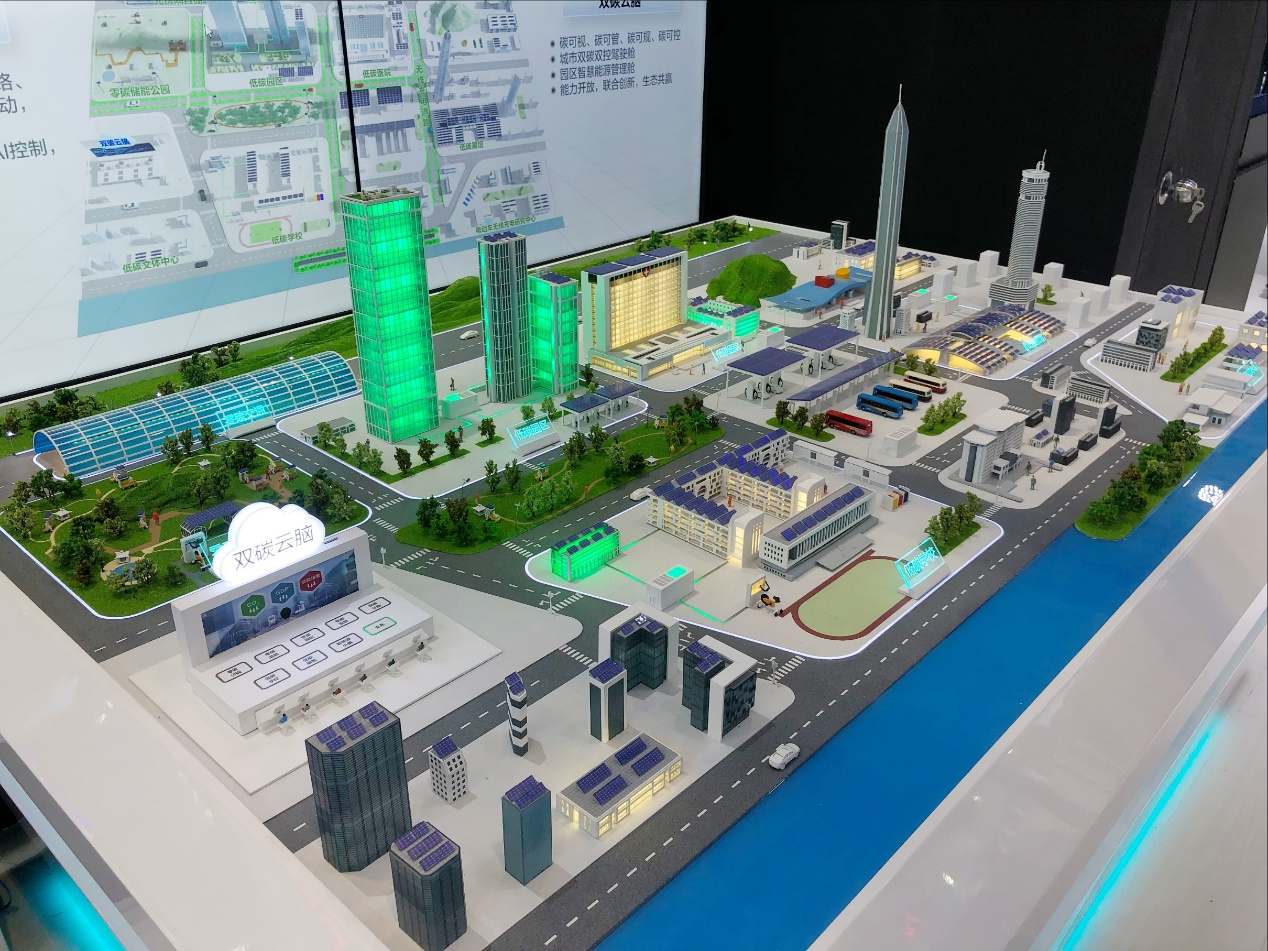 Low-carbon city 3D model
"Solutions and methods guide implementation. Huawei is rolling out our integrated smart energy solution to reduce city carbon emissions using technology, reduce energy costs, and improve energy efficiency. This helps megacities like Shenzhen achieve comprehensive low-carbon transformation. It is Huawei's contribution to carbon peak and neutrality." Said Mr. Ma.
The 23rd CHTF was another milestone in China's path toward carbon peak and neutrality through innovation in technology. Huawei Digital Power will continue to integrate digital and power electronics technologies, build an open ecosystem, and work with global partners to contribute to a low-carbon, smart society.