Huawei's Integrated Smart Energy Solution Debuts at the 9th Shenzhen International Low Carbon City Forum
[December 20, 2021, Shenzhen] Huawei Digital Power showcased its integrated smart energy solution at the 2021 Carbon Peak and Neutrality Forum. The flagship solution incorporates cutting-edge hardware and software, including carbon peak and neutrality consulting services, generation-grid-load-storage integration, as well as the Co-Mind which is based on DigiPowerCloud. Based on this solution, customers and partners work with Huawei to build low-carbon cities. This is part of Huawei's contribution to an intelligent, low-carbon society.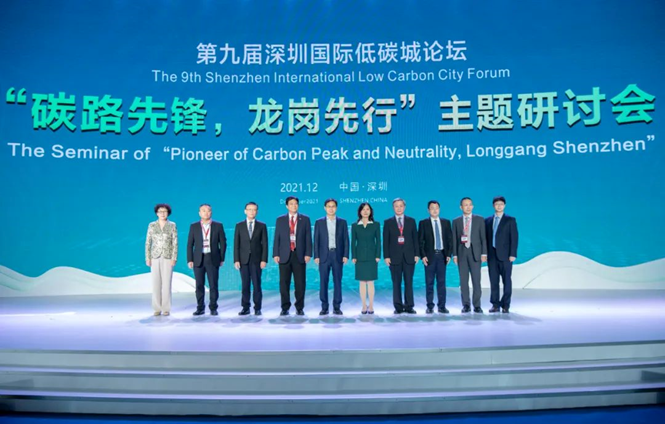 One of the solution's highlights is its ability to integrate energy generation, grid, load, and storage. It enables various components (PV system, charging network, energy router, iLighting, and iCooling) to collaborate and facilitate energy complementarity, optimizing system performance. In some projects, the solution has reduced energy consumption by 10%, improved energy efficiency in 20%, and led to 25% faster return on investment (ROI).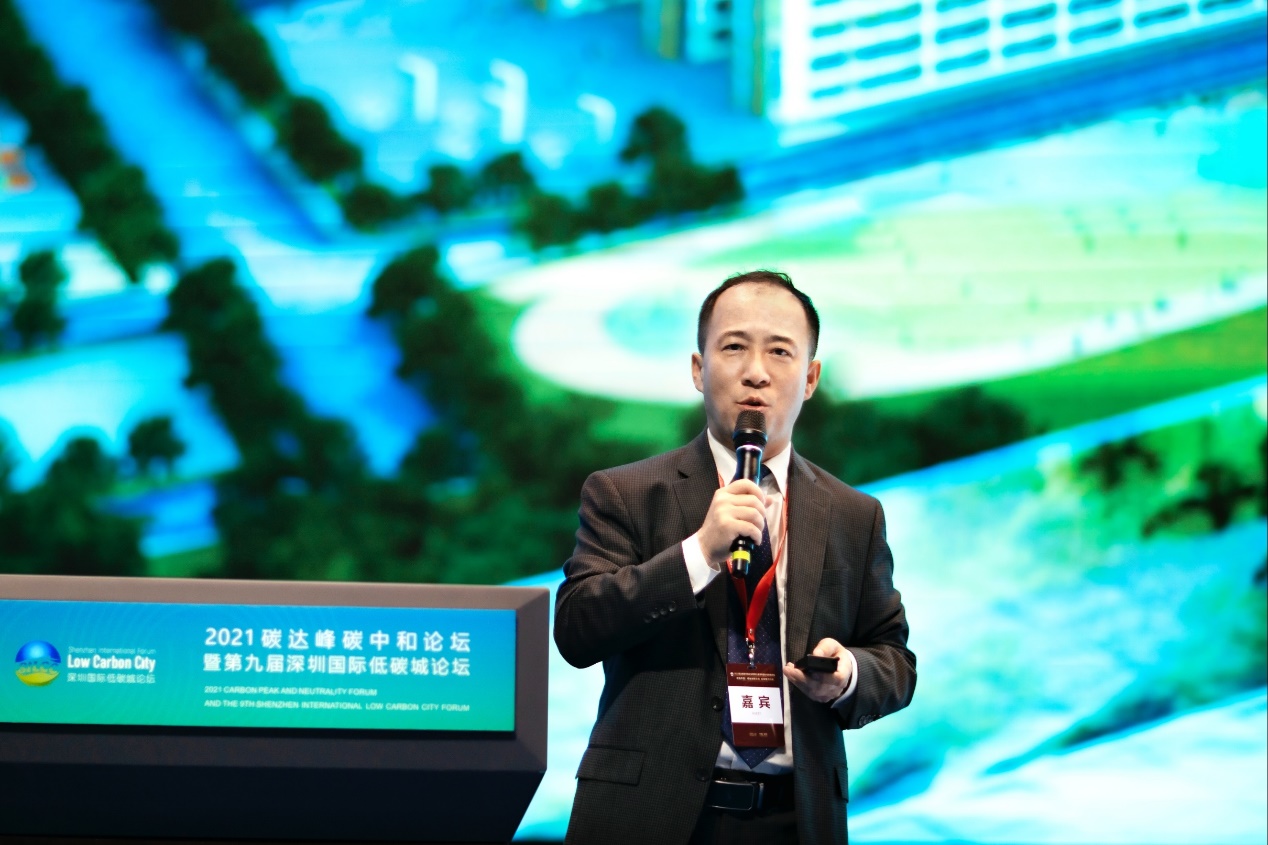 Ma Yongnong, Vice President of Huawei Digital Power's Integrated Smart Energy
During the forum, Ma Yongnong, Vice President of Huawei Digital Power's Integrated Smart Energy, explained how our efforts need to focus on energy consumption in order to reach carbon peak and neutrality goals. Each city must work out a timetable, roadmap, and blueprints. In this context, Huawei Digital Power has been actively helping several cities, including Shenzhen, design carbon peak roadmaps and related action plans.
Co-Mind
One of the highlights in these processes is tightening the control over energy consumption. To optimize enterprise energy consumption, plans are in place to correlate GDP and energy consumption as well as reviewing the secondary and tertiary industries based on their energy output per unit area. All these require significant efforts and planning in the construction, transportation, and industrial fields.
With this in mind, Huawei has designed the Co-Mind, built on the DigiPowerCloud. The Co-Mind helps plan carbon peak and neutrality by controlling the volume and intensity of energy consumption. It aggregates energy consumption and carbon emissions data, and then uses big data and AI to build carbon emission and low-carbon development models for different scenarios. This includes low-carbon buildings, electric transportation, clean energy, green industry, and carbon emissions market.
Low-carbon buildings
"Saving energy and reducing the dependence on carbon are essential for low-carbon buildings", said Mr. Ma. This is particularly relevant for urban downtowns, so it is essential to adopt relevant policies, standards, and technologies. Through extensive exploration and innovation, Huawei Digital Power has built the "Five Selves" — the ability of smart buildings to generate power, respond to emergencies, optimize, network, and perform transactions. This concept promotes solar PV, energy storage, direct current, and flexibility.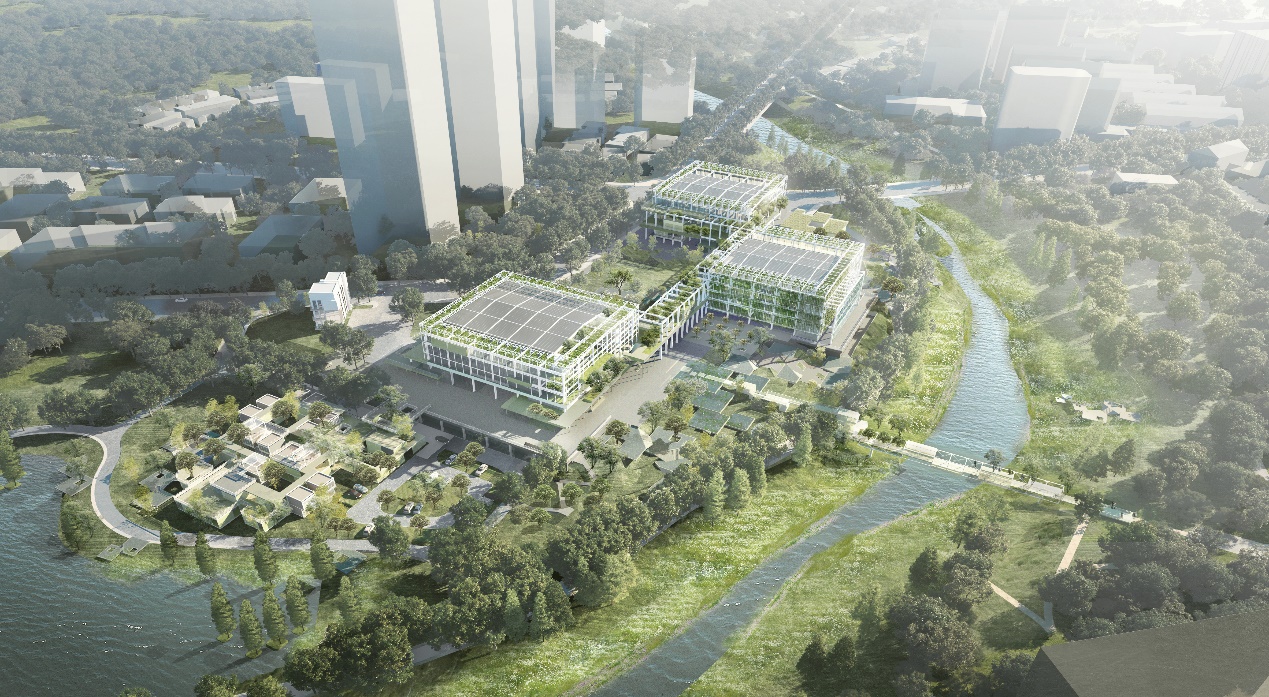 Near-zero energy-consumption facility
The forum also showcased Shenzhen International Low Carbon City (ILCC), which is to become China's first near-zero energy-consumption facility. The venue's physical structure and materials are both optimized. Beyond these, the Huawei Digital Power green distributed FusionSolar solution + energy storage solution + DigiPowerCloud are used to install a 1.1 MW PV system, 2 MWh energy storage system, and integrated smart campus management system. Once operational, the ILCC is expected to produce 1.27 million kWh of green electricity every year, reducing carbon emissions by 606 tons and essentially supplying its entire campus with the electricity it produces.
Going forward, Huawei Digital Power will continue to integrate digital and power electronics technologies, build an open ecosystem, and work with global partners to contribute to building a low-carbon smart society.
About the Forum
Held on December 16 and 17, the 2021 Carbon Peak and Neutrality Forum is part of the 9th Shenzhen International Low Carbon City Forum, which was hosted by the Shenzhen Municipal People's Government in the ILCC. It was jointly organized by Shenzhen Municipal Development and Reform Commission, Shenzhen Ecology and Environment Bureau, and the People's Government of Longgang District under the guidance of the National Development and Reform Commission and the People's Government of Guangdong Province. The Forum was themed "China's Carbon Path: Global Efforts on Green Innovation". It brought together top global experts in the energy and climate fields, aiming to share industry best practices in intelligence and promote policies along with cooperation. This event aims to strengthen international exchange and cooperation, promote international climate governance, and help China achieve its carbon peak and neutrality goals.