Working together to reach great heights despite the challenges - FusionSolar after-sales service team all over the world
18/12/2020
It has been a reflective and different year for all of us in 2020 as we went through Covid-19 with lockdown, working from home and many more challenges. As always, we stay with our clients and deliver projects, push through difficulties and we will bounce back even stronger.
There are groups of people around the world from different nationalities in Huawei, they are still working in the front line in this special situation and always putting clients as the first to make sure all projects and solutions could be successfully and safely installed. They are our FusionSolar global after-sales service team.
Let's look at our after-sales service team in action around the world.
Rain or Shine
In Ciudad Juárez.Ch, north of Mexico, there is a very important project as it is our client's first solar plant installation using high technology equipment to ensure an easier O&M in the future. The site is located in a desert with one could experience extremely hot and cold weather throughout the year, both our product and service team faced large quantity of dust and piles of snow from summer to winter.
FusionSolar Team in Mexico
This is our project in Ukraine that has been finished for around a year, our service team went there for the final check and handed over the project. Just after a heavy rain, the muddy field even didn't stop us from all the diligent checks and ultimately delivered a fully satisfactory solution.
FusionSolar Team in Ukraine
High and Low
We keep improving and optimizing our equipment to bring a simpler, smarter and more reliable solution. We will try high and low to help our clients to achieve this goal. In Vietnam, our team was in PECC2 58MW project to check the breather of the transformer, the service team operated in a narrow gap between the container and the transformer, but our team solved the problem and got it done.
FusionSolar Team in Vietnam
A similar situation happened in Malaysia-Xinyi 20MW Rooftop project, which has been already connected to the grid for 2 years without any inverter faults. As the weather was very hot, our team did the annual health check for these inverters during night time, the service team held the flashlight in a difficult posture to troubleshoot the equipment on the rooftop as it showed in the picture below. Nothing matters more than our customer's satisfactory feedbacks.
FusionSolar Team in Malaysia
Unexpected Visitors
There is always some special encounter when the team is working on-site. There was an "unexpected visitor" – a snake, which our Indian team met when they did some maintenance work in the Chegunta Mytrah 15MW project. It was not the first time our team met wild animals during outdoor work. However, regular checking and maintenance to keep everything reliable and safe for the clients is our team's goal despite all the surprises that we have faced along the way.
FusionSolar Team in India
A similar situation happened to our team in Malaysia-Mudajaya 49MW solar farm project. As it shows in the picture, the stick our engineer was holding was for chasing away snakes that sneaked in the grass.
FusionSolar Team in Malaysia
Dedication with High Standard
There is a big plant called Don Rodrigo located in the south of Spain (Sevilla) which required our team took extra care of. As there was a test that must be done to give extra protection to the inverters before some improvements that more than 100 inverters should be modified by improving the general board which is inside.
Thus, our service team in Spain reacted fast and had modified the inverters correctly acting with delicacy and precision, that we use the merger and the multimer to do the check-ins of the installation and the proper tests before equipment installation and commissioning. High standards and technologies bring us more clients with their trust.
FusionSolar Team in Spain
Working in the front line is not as easy as normal jobs, which could be even more complicated that staffs might not only work in hash environments such as sunny with strong irradiation, raining, sandy and night on site, but also overcome the issues like a pandemic, natural disaster etc. Our service team delivers as always.
Moreover, our after-sales service team not only works in the front line, they are also online on the after-sales service forum being clients' "personal consultant" and answering their questions about installation, commissioning, MBUS definition, smart meter connection, grid overvoltage, warning analysis etc. This forum is also great for our customers to share information, communicate and network.
Thanks to our global after-sales service team's hard work for getting over so many challenges and delivered so many projects in 2020. In 2021, we will keep moving and put our clients first as always and deliver premium services. Join us at our after-sales service forum and get to know our service team directly!
Go back >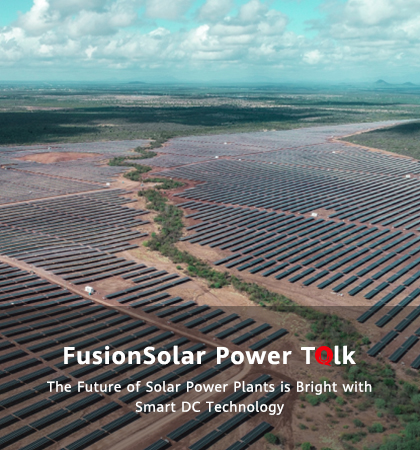 28/4/2021
The Future of Solar Power Plants is Bright with Smart DC Technology
Renewable energy is set to be the major source of power supply as countries look to end their contribution to the climate crisis by building carbon neutral economies. With the installation of solar PV power plants growing rapidly for both utility-scale and distributed power generation applications, and showing no signs of slowing down, it is critical that these plants are designed and operated efficiently, reliably, and safely.
Read more >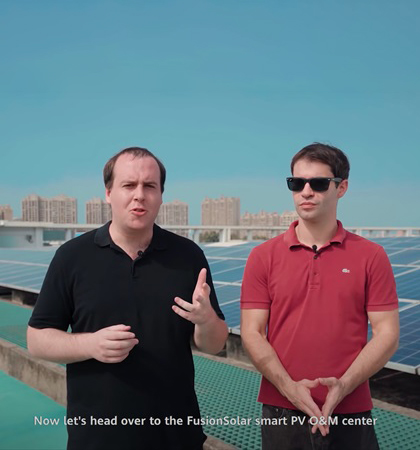 29/3/2021
Explore Huawei's Most Innovative Rooftop PV Plant at Our Southern Factory Campus
Huawei, we walk the talk by building Smart PV plants on our campuses and using more renewables to continuously optimize the energy mix we need for our operations. One of the most innovative plants is located at our China Southern Factory rooftop with a total capacity of 17.5 MW which demonstrates many latest digital technologies in the PV industry
Read more >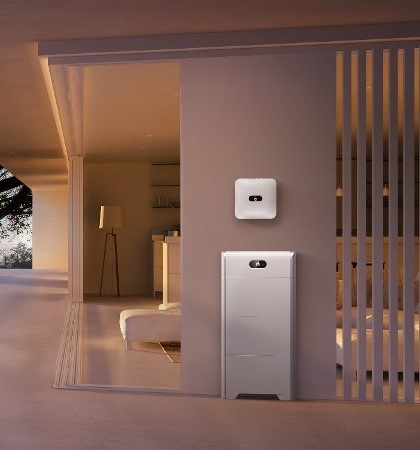 19/3/2021
Home battery enables off-grid and fully sustainable living
Energy storage will play an important role in the energy transition. Many companies are busy developing systems. Bouke van der Weerdt, solutions manager at Huawei, talks about the LUNA2000 smart string Energy Storage System (ESS).
Read more >