Explore Huawei's Most Innovative Rooftop PV Plant at Our Southern Factory Campus
29/3/2021
Huawei, we walk the talk by building Smart PV plants on our campuses and using more renewables to continuously optimize the energy mix we need for our operations. One of the most innovative plants is located at our China Southern Factory rooftop with a total capacity of 17.5 MW which demonstrates many latest digital technologies in the PV industry, e.g. Tracker, Optimizer and IV Curve Diagnosis.
Can you believe it only requires 2 members of the staff and less than 15 minutes to diagnosis the entire plant from the O&M center? With other PV plants from our campus, they have generated a total of 107.14 million kWh – a reduction of more than 89,000 tons in CO2 emissions since being connected to the grid. Follow our team and check out the video to learn more.
Learn more about our C&I solutions here: https://solar.huawei.com/eu/C-I
Go back >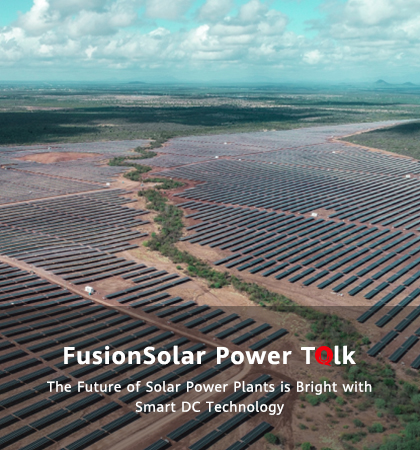 28/4/2021
The Future of Solar Power Plants is Bright with Smart DC Technology
Renewable energy is set to be the major source of power supply as countries look to end their contribution to the climate crisis by building carbon neutral economies. With the installation of solar PV power plants growing rapidly for both utility-scale and distributed power generation applications, and showing no signs of slowing down, it is critical that these plants are designed and operated efficiently, reliably, and safely.
Read more >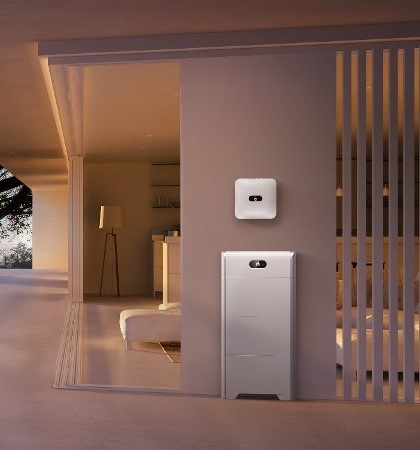 19/3/2021
Home battery enables off-grid and fully sustainable living
Energy storage will play an important role in the energy transition. Many companies are busy developing systems. Bouke van der Weerdt, solutions manager at Huawei, talks about the LUNA2000 smart string Energy Storage System (ESS).
Read more >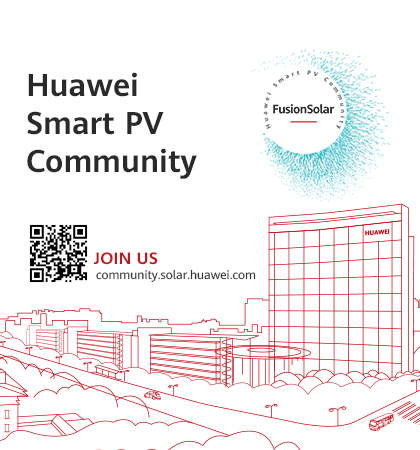 25/1/2021
Calling All Solar Power System Installers and PV Industry Professionals to Join Huawei Smart PV Community
Huawei Smart PV Community focuses on cultivating talents to be deployed across the industry to accelerate worldwide smart PV applications for a greener and lower-carbon society. In our community, we acclaimed experts covering 20+ countries, offers a full range of online and offline PV courses, and special topics available anywhere and anytime, it also provides the latest marketing tools tailored for installers. In addition, by learning courses, you can also earn FusionSolar points to redeem special gifts.
Read more >