Explore Huawei's Most Innovative Rooftop PV Plant at Our Southern Factory Campus
29/3/2021
Huawei, we walk the talk by building Smart PV plants on our campuses and using more renewables to continuously optimize the energy mix we need for our operations. One of the most innovative plants is located at our China Southern Factory rooftop with a total capacity of 17.5 MW which demonstrates many latest digital technologies in the PV industry, e.g. Tracker, Optimizer and IV Curve Diagnosis.
Can you believe it only requires 2 members of the staff and less than 15 minutes to diagnosis the entire plant from the O&M center? With other PV plants from our campus, they have generated a total of 107.14 million kWh – a reduction of more than 89,000 tons in CO2 emissions since being connected to the grid. Follow our team and check out the video to learn more.
Learn more about our C&I solutions here: https://solar.huawei.com/eu/C-I
Go back >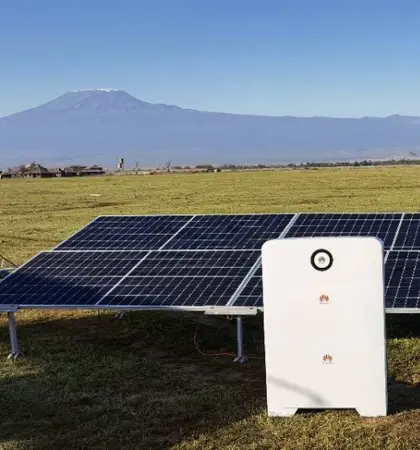 7/6/2022
Solar-Powered 5G Livestream from Amboseli Drives Interest in Kenyan Tourism Boosting Economic Recovery Efforts
On World Environment Day, Sunday June 5, Safaricom, Huawei, and China Media Group (CMG) partnered with the Ministry of Tourism to organize a solar-powered livestream from Amboseli National Park that was broadcast globally online and on TV. The livestream used a 5G network whose extremely fast speeds enabled a high quality viewing experience and is just one way that technology is playing a key role in supporting the growth of tourism. Reaching up to 100 million impressions, the event informed viewers of the importance of the natural environment and wildlife, as well as increasing interest in Kenyan tourism in support of the Magical Kenya Campaign. This is particularly important in light of the economic recovery post COVID-19 when the tourism industry was hit particularly badly.
Read more >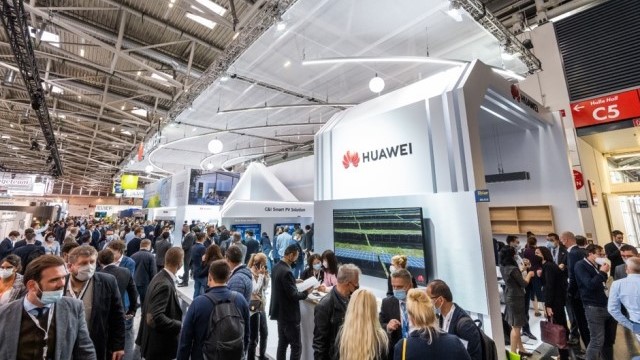 8/10/2021
Huawei Presents FusionSolar All-Scenario Smart PV & Storage Solution at Intersolar 2021
[Munich, 6 October 2021] At Intersolar 2021 Europe, Huawei presents the new-generation FusionSolar All-scenario Smart PV & Storage Solution, It covers "4+1" scenarios: Large-scale Utility Scenario, Green Residential Power 2.0, Green C&I Power 1.0, and Off-grid (fuel removal) Power Supply Solutions and Energy Cloud, aiming to accelerate the shift to low-carbon generation and bridge the energy divide.
Read more >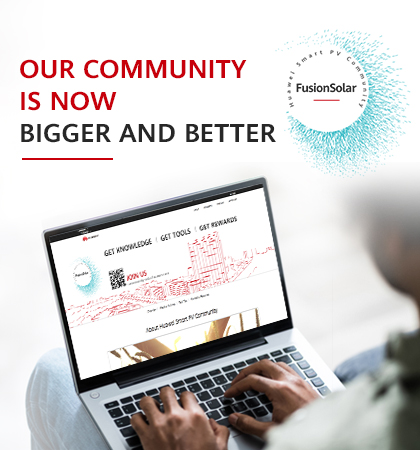 22/9/2021
Huawei Smart PV Community is Back Online!
After a long summer break, the highly anticipated Huawei Smart PV Community is now back, and it is bigger and better! For those who haven't joined us, Huawei Smart PV Community is a free sharing platform targeting our users and installers.
Read more >