One Solution for Two Scenarios, Easily Meet Different Customer's Needs
One Solution for Two Scenarios, Easily Meet Different Customer's Needs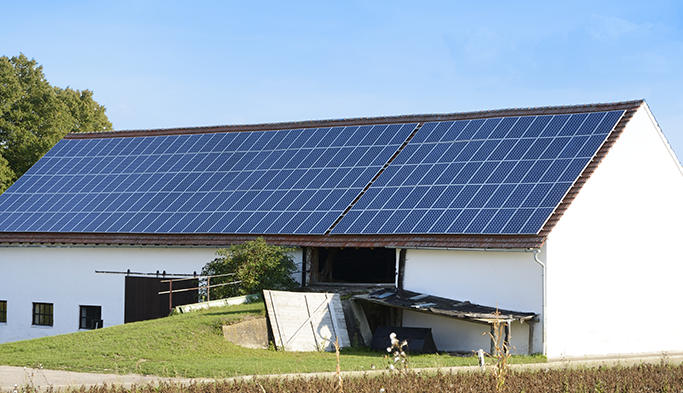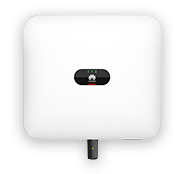 No Optimizer
Simple Rooftop without Shading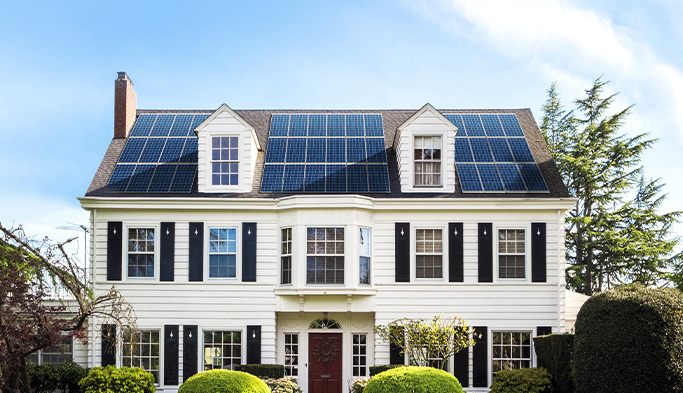 Full Optimizer1
Complex Rooftop with Shading or Higher Safety Required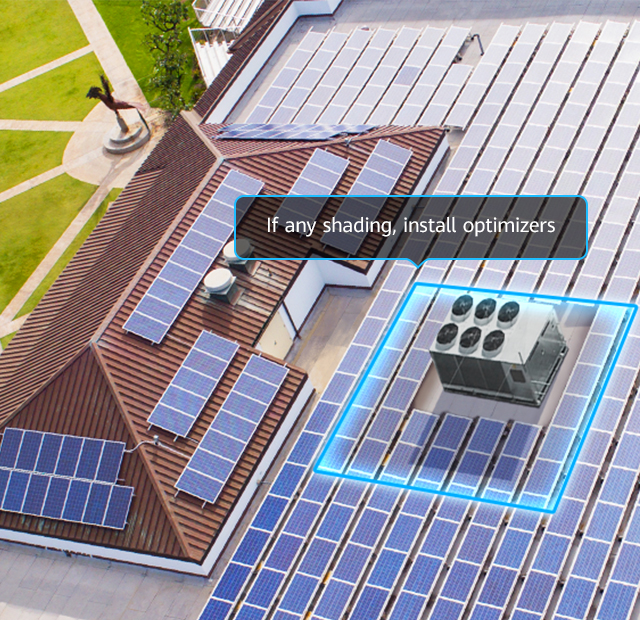 Prostsze projektowanie
z optymalizatorem 1
Moduły podlegające zacienieniu
i moduły o różnych orientacjach
można połączyć w jednym łańcuchu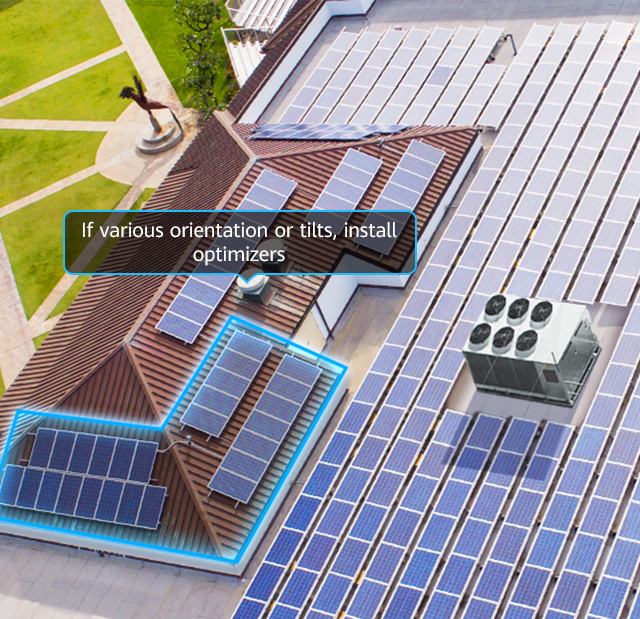 Prostsze projektowanie
z optymalizatorem 1
Moduły podlegające zacienieniu
i moduły o różnych orientacjach
można połączyć w jednym łańcuchu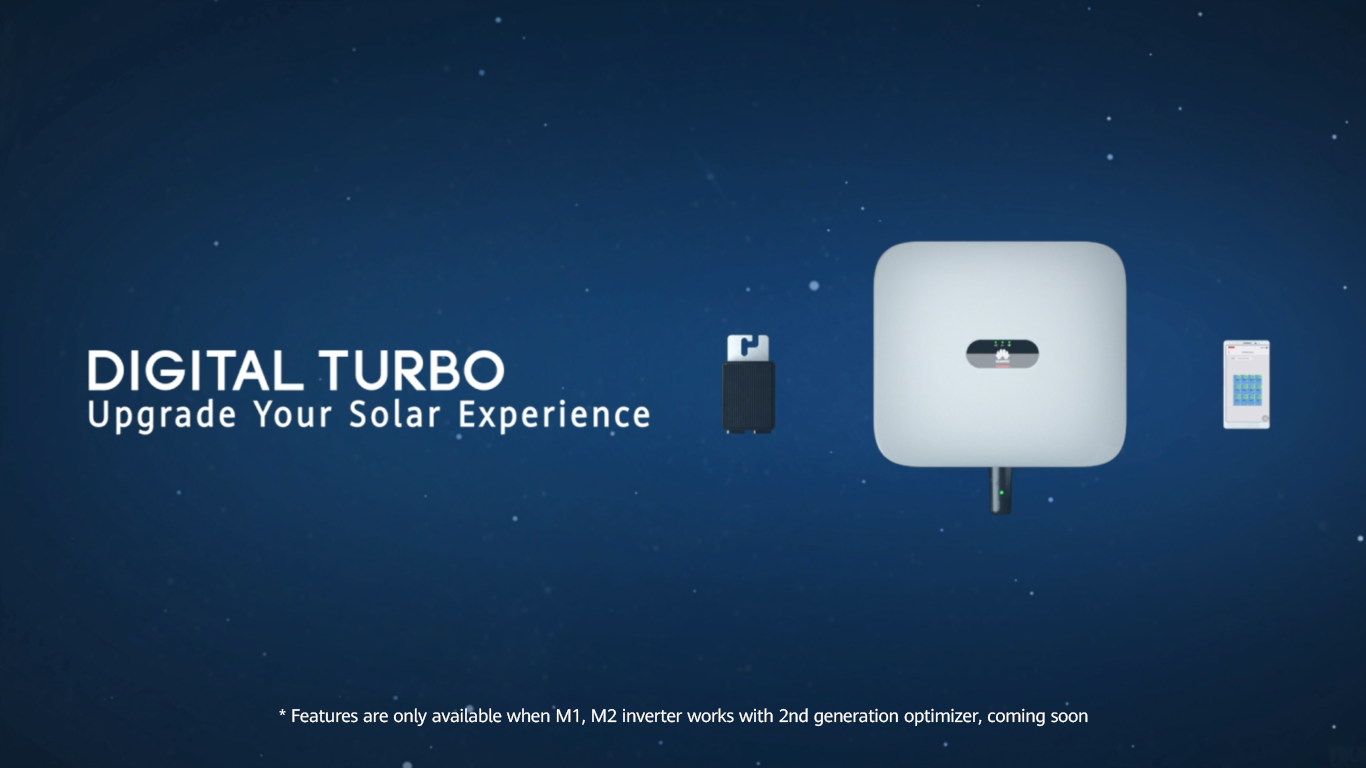 Single lane

Multiple lanes for different signals
Blocked by noise

Even several lanes blocked by noises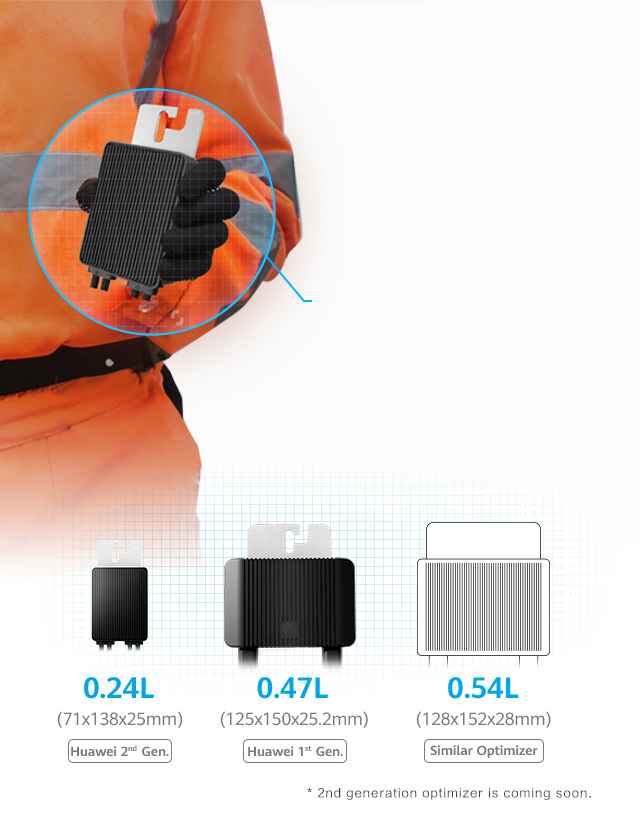 50%

Smaller

than Current Smallest Optimizer in the Market,
Palm Fit for Comfortable Holding,
Thanks to Compact Design Philosophy
<5

Seconds

Auto Module Physical View Creation
by AI Image Recognition1

Saving 99% configuration time
compare with conventional solution
Commissioning Steps
FusionSolar Solution
Conventional Solution
2D barcode paste on template
Same
Same
Physical layout creation
< 5sec
(Al powered)
15min
(manual)
End-to-end commissioning
< 1min
15min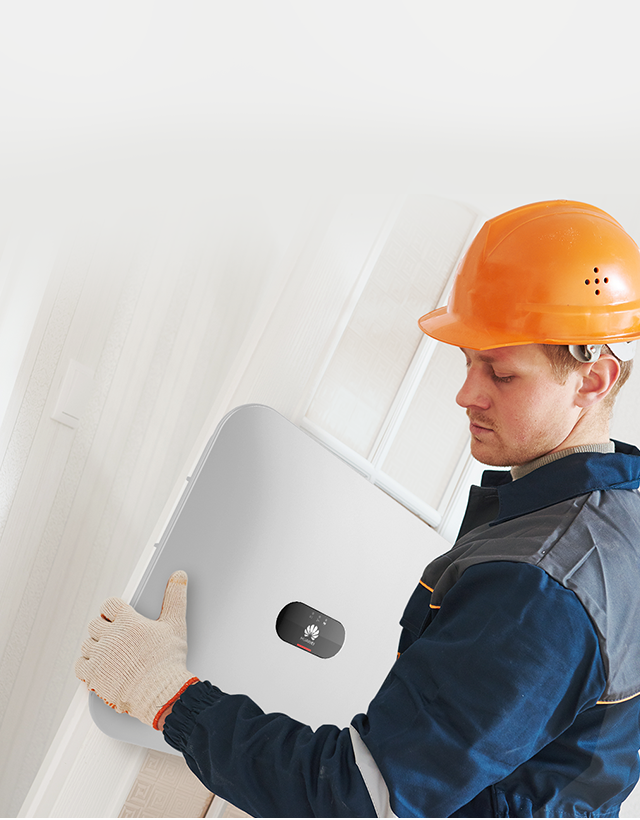 < 25

kg

Extreme Low Weight
for One Person Easy Installation

Thanks to Advanced Digital Control Algorithm
that Contributes to Smaller Size of Magnetics
and Cooling Components
4G+WLAN-FE
Two Kinds of Smart Dongles
Cover More Scenarios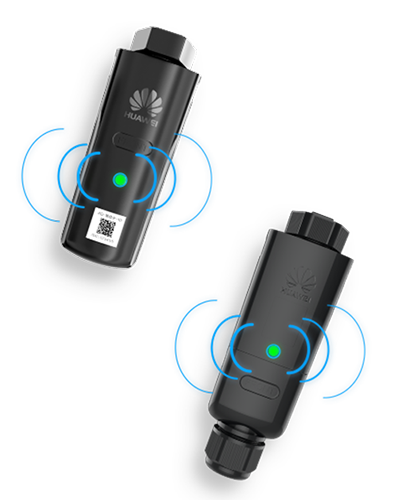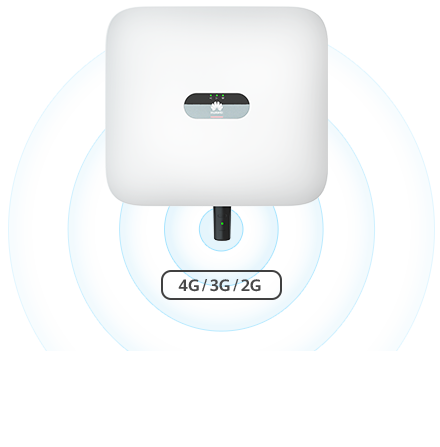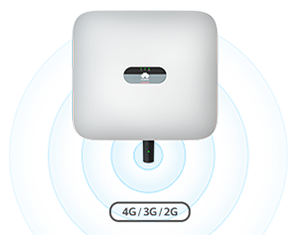 Independent 4G/3G/2G
Communication for Particular Scenarios
Bez problemów

Niezależne, stabilne działanie,
bez polegania na routerach

Bez ograniczeń

Bez ograniczeń: Proste połączenie we wszystkich scenariuszach, bez ograniczeń związanych z lokalizacją i komunikacją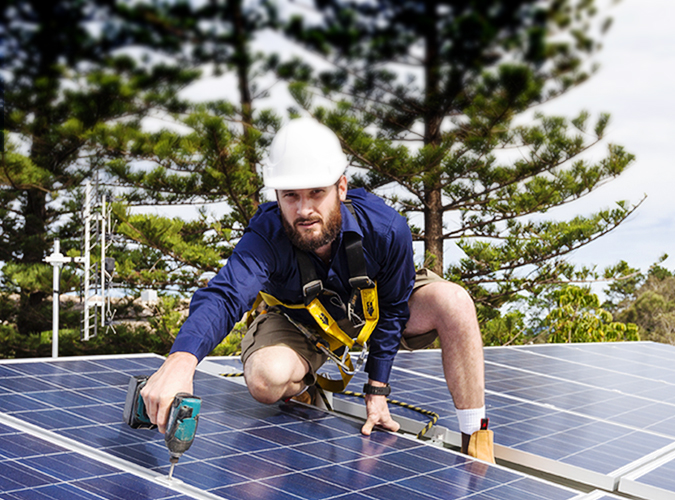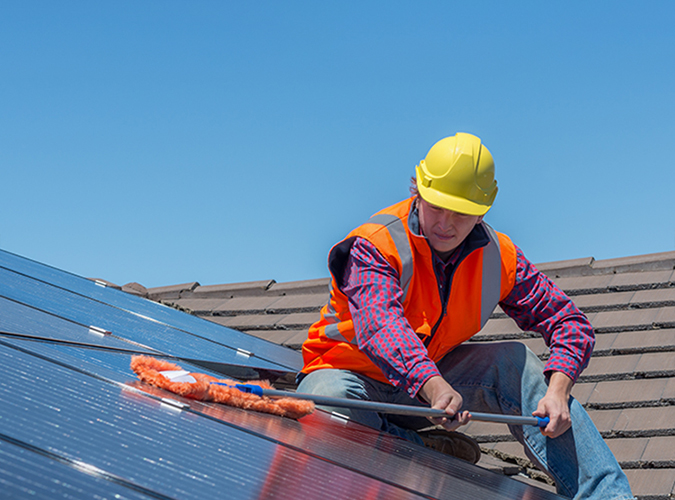 Module-level Voltage Shutdown, Touch Safe1
* Full optimizer required
Optimizer is off during installation
and maintenance with 0v output
Max 80v within solar array boundary when
turning off inverter, meeting US NEC 2017 standard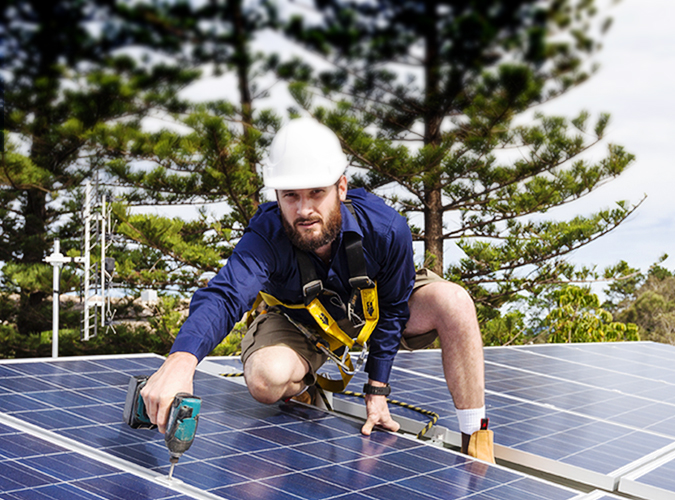 Module-level Voltage Shutdown, Touch Safe1
*Full optimizer required

Optimizer is off during installation
and maintenance with 0v output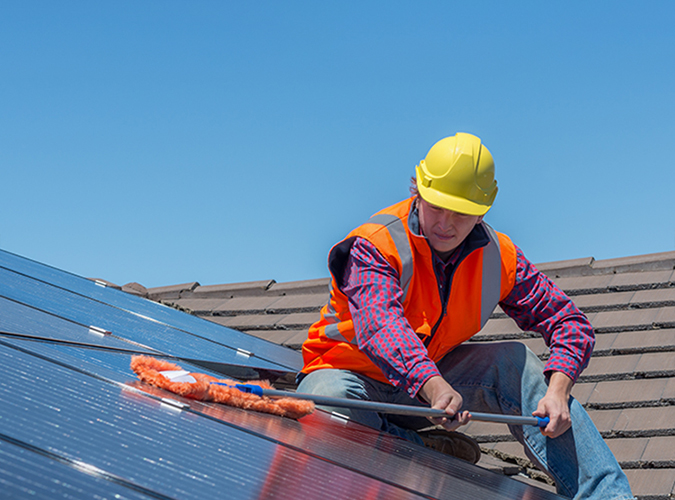 Module-level Voltage Shutdown, Touch Safe1
*Full optimizer required

Max 80v within solar array boundary when
turning off inverter, meeting US NEC 2017 standard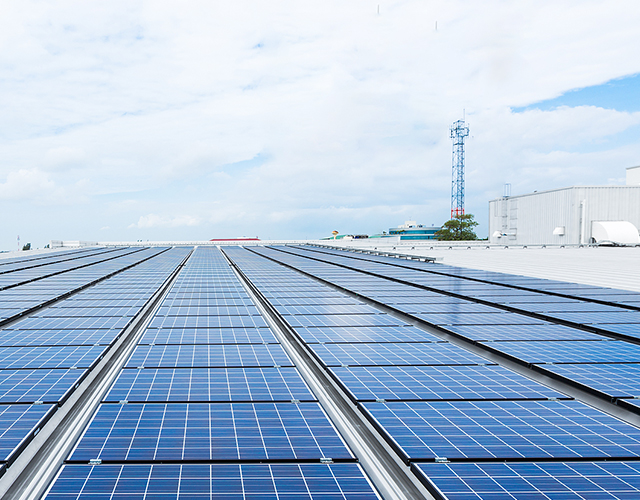 Easier O&M through Periodical PV Module Health Check
2 min faults locating through
remote one-click scanning,
no need onsite inspection
10 min diagnosis report
auto generation for
a typical 100kW system
Accurately diagnosis of
14 types of module faults,
TUV verified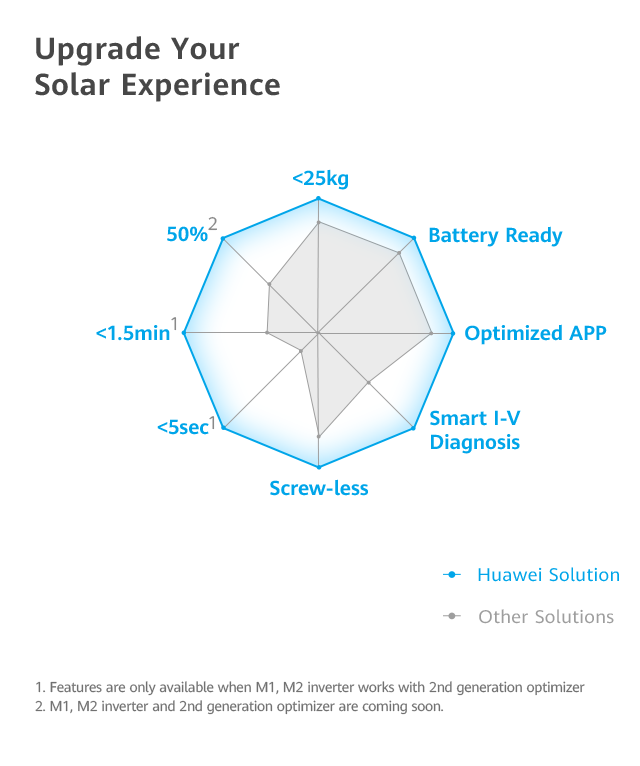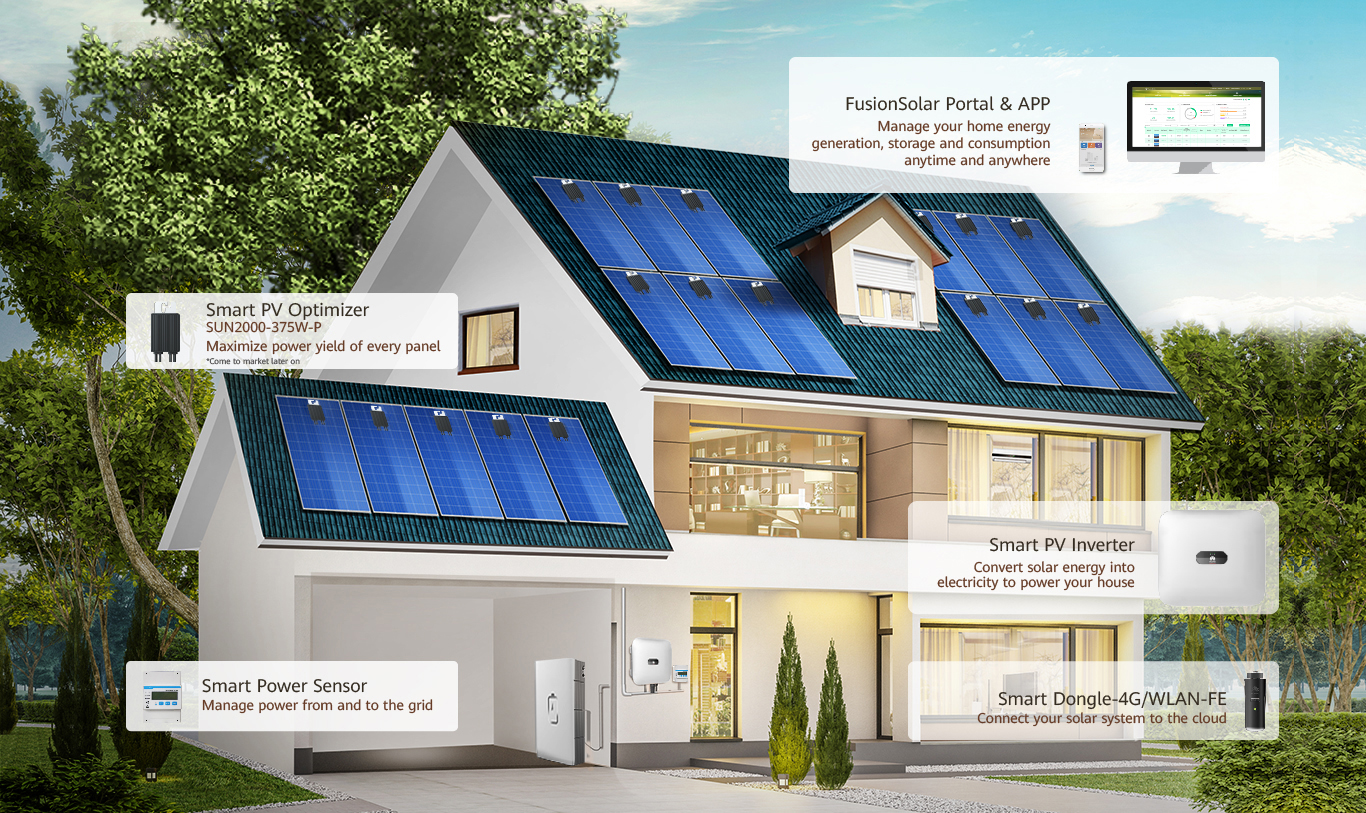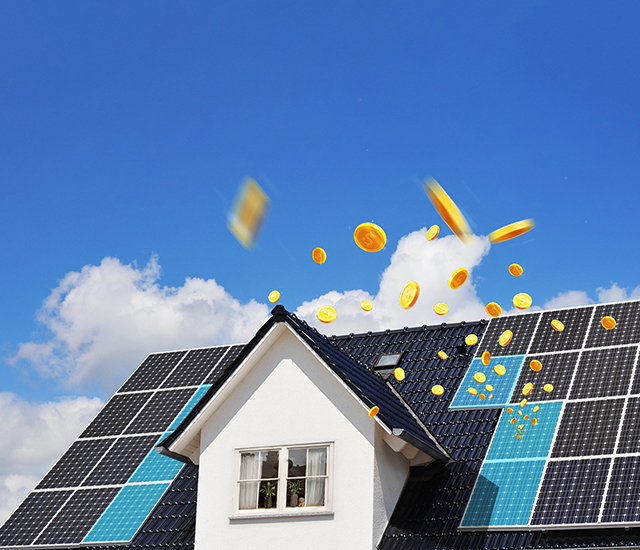 Higher Yields
Optimizers Enable More Panels Installed
under Shadow or in Different Orientation1.
Calculation example: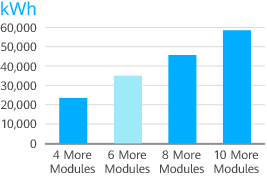 Calculation example:
280Wp*6 modules*1300h*20yrs*80%/1000=34944kWh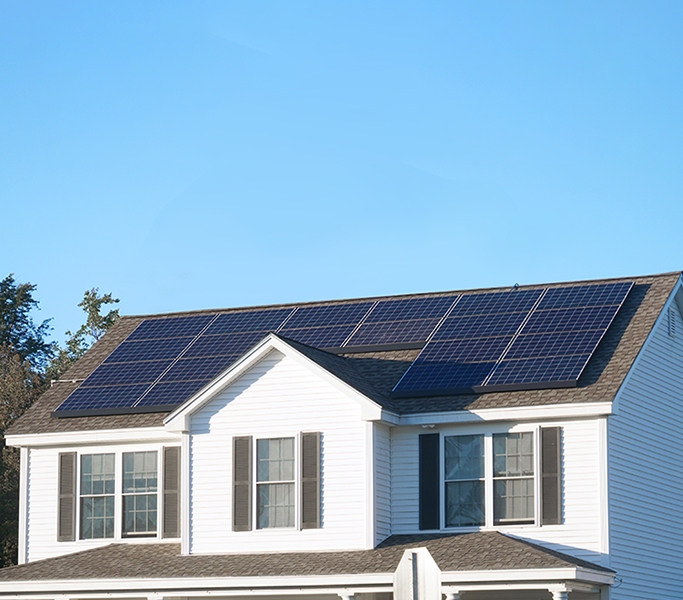 Up to 30%
More Energy by Optimizing
Each Module Performance1
Main factors cause power loss
Leaves

Shading

Soiling

Dropping
Without optimizer
All modules' performance is limited by the weakest one
With optimizer
Each module can achieve its best performance for higher yields.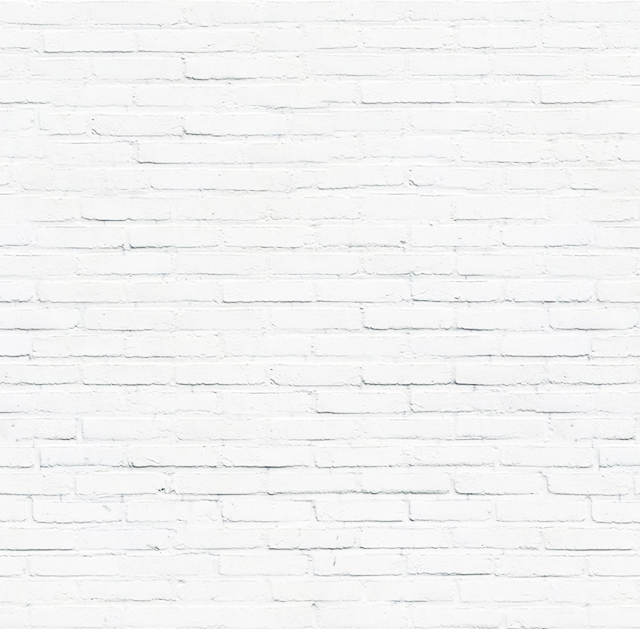 98.3%
Industry-leading Efficiency Converts
More Solar Energy for Your House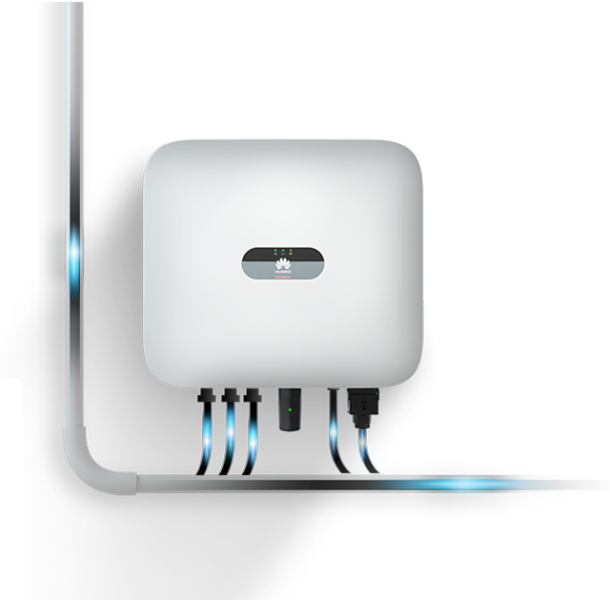 Utilize Advanced Digital Control Algorithm
Compare to other brands, Huawei Inverter
can produce extra 3000kwh+ in next 20 years
Calculation: (98.3%-97.7%)*20kW*1300h*20yrs=3120kWh
Upgraded Safety
DC arcing may occur in your solar system,
posing a danger to your property
Upgraded Safety
AI Powered Arc Fault Circuit Interrupter (AFCI)
to Proactively Mitigate Fire Risk
Automatic shutdown in 2 sec
meeting US UL1699B standard
Accurately detect and confirm PV
arcing with less false alarms
Support self-learning new types of arcing
for future higher safety
Built-in PID Recovery for
Better Module Performance2
Modules will occur PID effects under hot & humid environment, which will greatly reduce module
output performance.
Built-in PID Recovery for
Better Module Performance2
Built-in PID recovery reduces up to 70% module output loss

Recover at night with power consumption at 10w

Support auto recovering as set in APP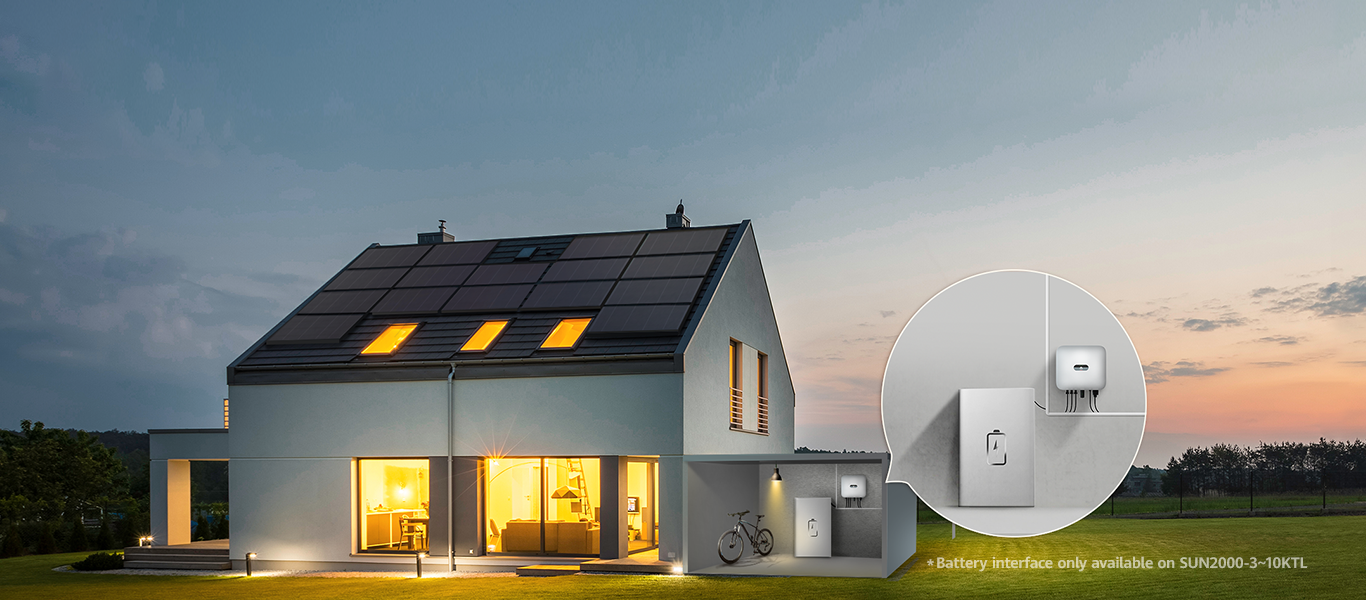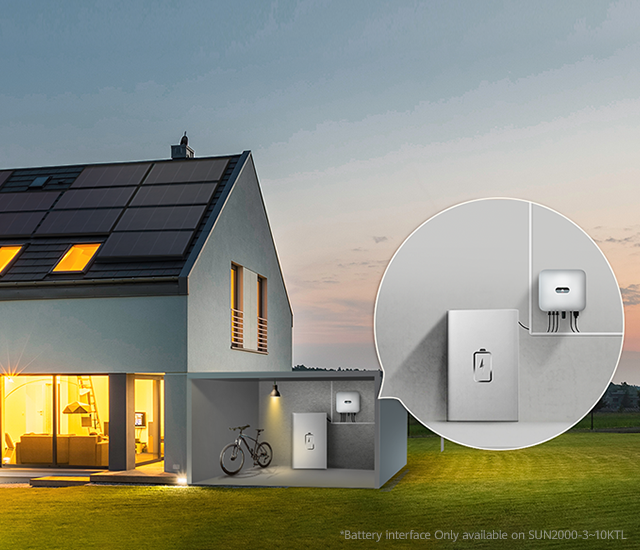 Battery Ready, Future Proof


Lower upfront cost, paying for a string inverter cost to be battery ready.


Integrated battery interface for future quick battery
connection without extra device and retrofit cost