Jun 10, 2022 |

Middle East and Africa
Huawei to Boost Kenya's Green Energy Transition
On 10th June 2022, Huawei launched new Smart PV and Energy Storage Solutions Nairobi. Huawei launched residential inverters and Energy Storage Systems (ESS) for households, to enable home owners to utilize clean energy, thus promoting a low-carbon life. Huawei residential ESS are better known for their latest technology, lithium iron phosphate; user reliability; aesthetic design suitable for homes; 100% depth of discharge; quick commissioning; parallel connection of up to 30kWh; excellent safety and pack level optimization. In addition, Huawei also launched its Commercial & Industrial (C&I) solar solutions for enterprises, which contribute to reduced power consumption costs, increase energy yield by 30% with optimizers and provide active safety for solar systems to prevent arc faults which create heat and potentially lead to electrical fires.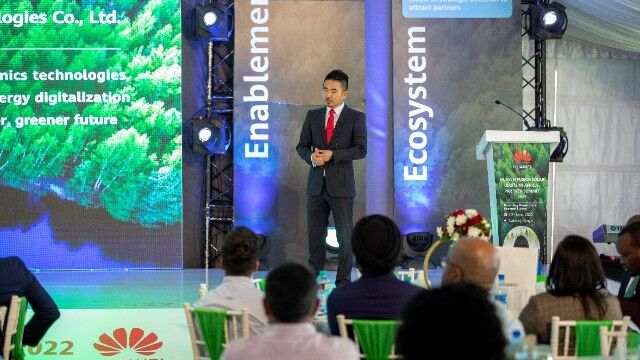 During the Summit, Huawei signed a Channel Partner Agreement with Nabico Enterprises and Rehubco Limited to officially recognize them as Huawei solar solutions distributors in Kenya and Somalia market respectively.
Huawei prides itself in its commitment to open cooperation with like-minded people around the world to promote carbon neutrality in order to build a better, greener future. Huawei's partner strategy is to be integrated with long-term investment to bring better products, solutions and services, you can see the slogan besides the stage, which is PSEE (Profitability, Simplicity, Enablement, Ecosystem).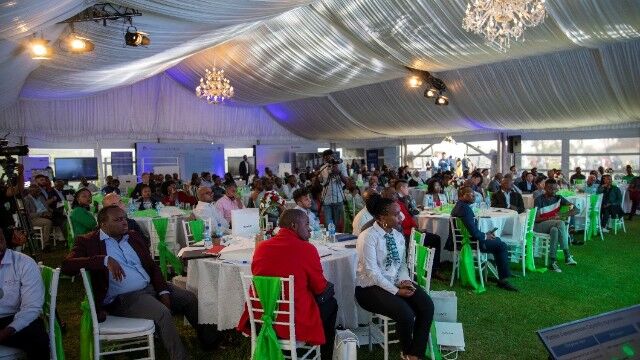 "Our aim is to increase your profitability, so that you maintain long-term growth for your businesses. It is our desire to simplify policies and processes to enable easier cooperation. We will try our best to build your capacities continuously, enable you with the best practice we have, to make you invincible in this industry. We will also invest in a strategic direction to attract more partners, including distribution, finance, education, association objectively to build strongest eco-system." Wan Wei, Huawei Kenya Deputy CEO said.
As of March 31, 2022, Huawei Digital Power (Products & Solutions) has helped customers generate 535.9 billion kWh of green power, save 16.2 billion kWh of electricity, and reduce carbon dioxide emissions by 260 million tons, which was equivalent to planting 360 million trees.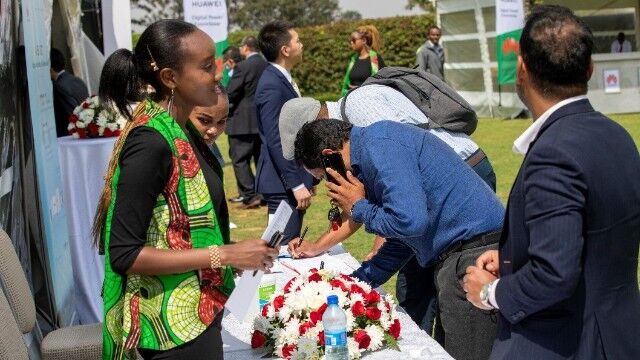 Engineer Nickson Bukachi, Senior Renewable Energy Officer at Energy and Petroleum Regulatory Authority (EPRA) said "Solar PV is playing an increasingly important role in promoting energy access for Kenyans and enhancing Kenya's energy security. There are about 1,000 solar PV licensed companies in the Kenya offering more than 100,000 jobs locally." He added that by using solar power, the Kenyan government has ensured electrification of over 4,700 public primary schools and about 50 secondary schools across the county. Mr. Fred Ishugah, General Manager, Renewable Energy Research and Development Directorate at Rural Electrification and Renewable Energy Corporation (REREC), attributed the efficiency of the 54.6 MW solar plant in Garissa, Kenya (the largest connected solar power plant in East and Central Africa), to Huawei's inverters which were installed in 2018 and provide a 98% efficiency rate and contribute 2% to Kenya's energy mix.
With Kenya's current installed solar capacity at just over 200 MW, the opportunity for investment and growth is immense. The country's positioning as a major solar market is as a result of a variety of factors including affordable solar panels, abundant supply of panels, over-reliance on expensive fossil fuels and the unstable nature of both hydro and wind power generation. All in all, the summit was a total success with over 200 attendees.