Huawei Announces Full VPP API Integration With Discover Energy
Huawei announced their first API integration with Discover Energy's Virtual Power Plant (VPP) platform, allowing customers to optimise income from their solar and battery investments through the energy trading platform.
The partnership is another milestone since the launch of LUNA2000 Smart String Energy Storage System (ESS) in May in Australia. The LUNA battery leverages Huawei's 30 years of experience in ICT technology, entails energy optimisers for more usable energy, as well as providing flexibility with its modular design. The solution also ensures ultimate safety with AI-Powered internal cell short circuit diagnosis to prevent battery fire hazard, battery energy optimiser for 0V rapid shutdown and safer installation, and cell-level temperature control for peace of mind.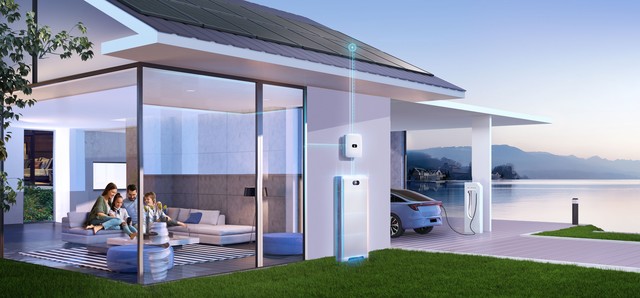 Huawei Residential Smart PV Solution
The integration not only allows battery owners to enjoy 100% renewable power, enjoying independence from the electricity grid, but also opening up a new source of revenue. Discover Energy draws on AI, machine learning and deep solar data to develop electricity spot-price forecasting with high accuracy and allows VPP members to participate in electricity trading, transforming the home into a micro-powerhouse, driven by renewable energy.

Discover Energy Interface
"It's exciting to see Discover Energy continuing to extend the frontier of VPP technology in Australia and we're proud to be working with such an established technology business like Huawei," says Anson Zhang, CEO of Discover Energy. "Continuing to strengthen our VPP open-hardware infrastructure will benefit our customers' return on investment through increased AI learning and by putting energy trading into more customers' hands, we're a step closer to a smart and sustainable future."
Daniel Lin, Managing Director of Huawei Solar Business Australia, believes the partnership comes as Huawei further makes its foray into Australia's rooftop solar market by completing its offerings with the release of the LUNA battery, and as VPP grows to become a pioneering energy solution.
"With the decrease in feed-in tariff and the growing demand for battery storage and VPPs in Australia, we believe the partnership between Huawei and Discover Energy will benefit the Australian customers by not only providing the ultimate user experience but also maximising the return of their solar investment," Lin says.
The partnership has also enhanced the partnership between Huawei and One Stop Warehouse, Discover Energy's sister company and Huawei's existing distributor. "The partnership enables us to become Huawei's largest distributor in Australia, especially increasing the demand for their residential smart PV solutions. By expanding the partnership, we are also able to provide a one-stop solution to our customers, assisting them to optimise their return on their solar system", says Andy Cheng, Head of Product at One Stop Warehouse.
Find out more
• Discover Energy: https://www.discoverenergy.com.au/vpp
• For solar installers: https://www.discoverenergy.com.au/vpp_channel
• One Stop Warehouse: https://onestopwarehouse.com.au/