Dear Sir/Madam,
HUAWEI CONNECT 2023 · PARIS will be held on November 15-16th at the Paris Expo Porte de Versailles.
The theme of this year's event is "Accelerate Green & Digital Transition Together", with global thought leaders, business and technology entrepreneurs and ecosystem partners invited to share their expert insights and strategies.
On this occasion, Huawei Digital Power will organize its Renewable Energy Summit, which aims to exchange ideas with renewable energy experts, associations and partners, showcase latest photovoltaic technologies and solution applications, explore business opportunities and bring together the PV community.
We would like to warmly welcome you to attend this summit and to listen to the roundtables and keynotes of our inspirational guests.
Renewable Energy Summit
November 16th · 14h - 17h
Paris Expo Porte de Versailles - Pavillon 7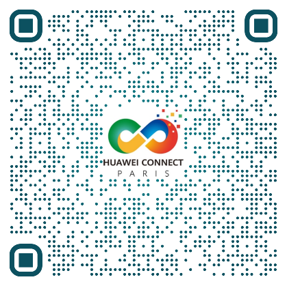 We look forward to seeing you in Paris!
Yours Sincerely,
Ahmed Sami AIT HAGGA
Director of Huawei Digital Power France