We can't wait for 2021 to begin!
21/12/2020
At the beginning of the 2020, the solar energy industry was all geared up for a new phase of growth driven by demand and technology innovation. Who would have thought it was all disrupted by COVID-19, the unprecedented pandemic ever? Just as we are about to close the year, we couldn't help but to lookback and reflect what a year it has been.
Despite the short disruption in 2020, we are all thankful that the events this year also brought us closer than ever with our family. We are also grateful that the customers and teams are super adaptable to all kinds of situations. And we look forward to come back together with more exciting announcements in 2021 again!
Go back >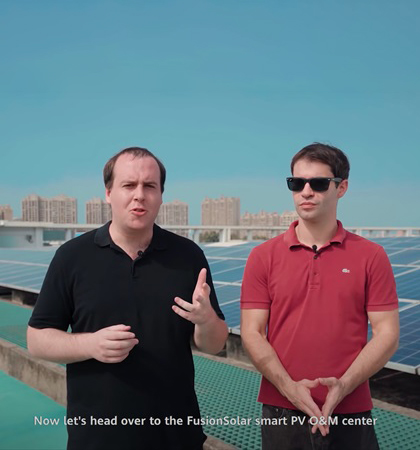 29/3/2021
Explore Huawei's Most Innovative Rooftop PV Plant at Our Southern Factory Campus
Huawei, we walk the talk by building Smart PV plants on our campuses and using more renewables to continuously optimize the energy mix we need for our operations. One of the most innovative plants is located at our China Southern Factory rooftop with a total capacity of 17.5 MW which demonstrates many latest digital technologies in the PV industry
Read more >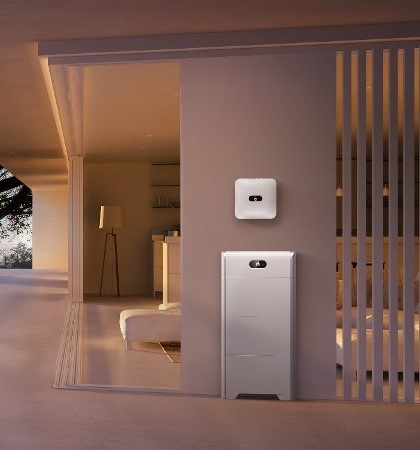 19/3/2021
Home battery enables off-grid and fully sustainable living
Energy storage will play an important role in the energy transition. Many companies are busy developing systems. Bouke van der Weerdt, solutions manager at Huawei, talks about the LUNA2000 smart string Energy Storage System (ESS).
Read more >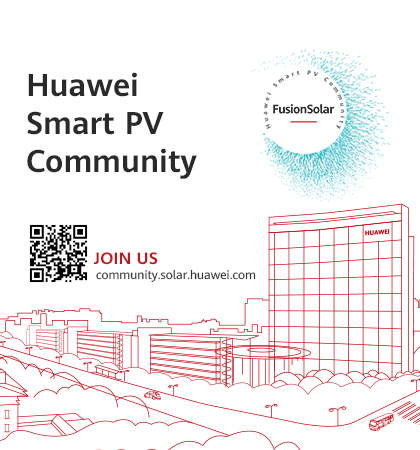 25/1/2021
Calling All Solar Power System Installers and PV Industry Professionals to Join Huawei Smart PV Community
Huawei Smart PV Community focuses on cultivating talents to be deployed across the industry to accelerate worldwide smart PV applications for a greener and lower-carbon society. In our community, we acclaimed experts covering 20+ countries, offers a full range of online and offline PV courses, and special topics available anywhere and anytime, it also provides the latest marketing tools tailored for installers. In addition, by learning courses, you can also earn FusionSolar points to redeem special gifts.
Read more >