Technology Is The Catalyst For Our Future Growth And Carbon Neutrality – Philip Chen, President of Digital Power Business, Huawei
Philip Chen, President of Digital Power Business, Huawei, 14 January 2021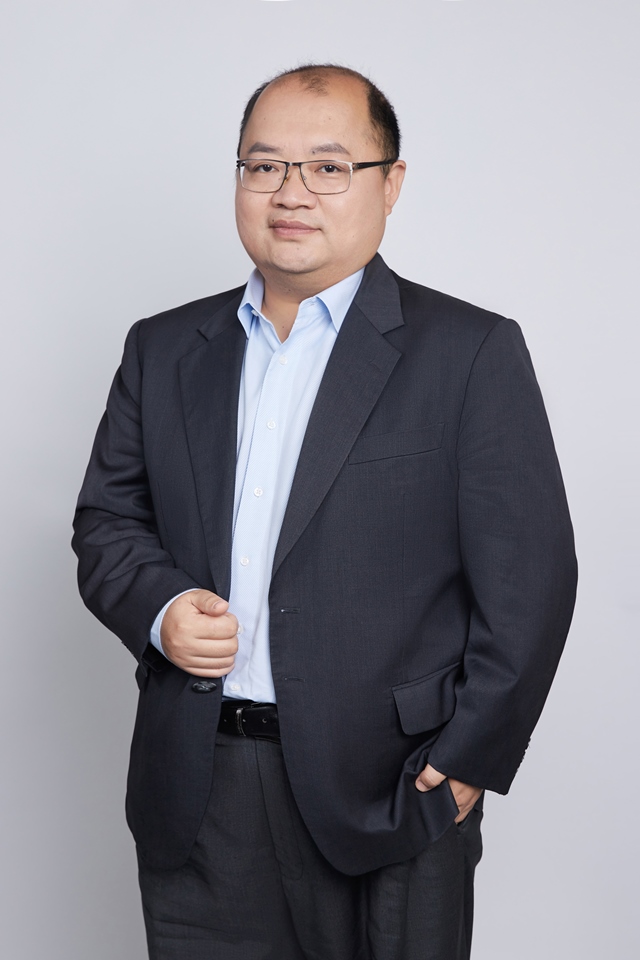 The urgent call for carbon neutrality and rapid digital transformation.
Amidst the global pandemic, China announced its aim to hit peak emissions before 2030 and for carbon neutrality by 2060. As ambition as it is, it is one of the most significant milestones in the fight against global warming and climate change in the last 40 years. Many countries in the world including major economies have already committed to being net zero emissions by a certain timeframe, for example European Union, Japan, Korea, Canada, New Zealand and more. Needless to say, technology plays an important part in our path to carbon neutrality.
On one side of the coin, with industry 4.0, further urbanization and digitalization, the increasing popularity of 5G networks, new services, such as online healthcare, online education, online office, smart home, VR, AR, and autonomous driving, experience and service-driven connections and computing are ubiquitous, requiring wider network connections, higher bandwidth, closer content and computing to users, and ultimately more energy. With COVID-19, it has also put many countries and businesses up to the test for their level of digitalization, intelligence and connectivity. How could we make sure we could develop sustainably and responsibly? We could see that after the pandemic, it will be the perfect opportunity for public and private sectors to look at green technologies and policies for our future growth.
In the next 2 or 3 decades, our society will evolve into an intelligent era. The ICT infrastructure will become the cornerstone of the smart world. However, in the process of ICT network transformation, the challenges of big data, large traffic, and huge energy consumption will need to be handled. Energy as the foundation is a critical element to build our digital economy. In order to have a smooth transition, the digitalization of the energy industry has started. Huawei seizes the opportunities of the evolution from traditional power supply solutions to the energy network and delivers smart Digital Power solutions, covering the areas of iSite Power, Data Center Facility, Smart PV, mPower and Modular Power.
Huawei Plays a Part
· Firstly, Huawei tackles the issue of consuming a large amount of energy, a long construction period, and high maintenance cost that comes with building the foundation of digital infrastructure, so we could help to expedite the process of digital transformation.
· Secondly, global ICT energy consumption continues to increase, accounting for 2% of the global total electricity consumption and is expected to reach 5% by 2030. Green energy generation and energy-saving is a top priority. Huawei Smart PV solution plays an important role in energy generation. Up to now, the total solar power generated with Huawei Smart PV solution has reached 296.5 billion kWh.
· Lastly, more than 800 million people — 11% of the world's population — still live without reliable electricity. Huawei continues to invest in power digitalization and enables more green energy generation and power saving with digital technologies.
We have been working with many customers around the world, and we feel very lucky to be part of their digital transformation journeys. Through these experiences, we believe solutions that are Simple, Smart, Green and Reliable are the future. In terms of simplicity, in Japan and South Korea, we are working with our customers and providing simple site power facilities to support local ICT requirements. Without adding any footprint, our Blade Power helps our customers quickly deploy within one-hour with easy installation.
Saving energy is a big part in all our solutions in terms of keeping them as green as possible. In Henan province of China, we have deployed 1700 cabinet units of data centers, which helped to reduce the energy consumption by 5% to 8% and saving 3.85 million kWh electricity every year. Data center energy has been widely used and recognized in many industries, especially in ISP, finance, transportation, and energy, such as Colt DCS, CITIC Bank, Shenzhen Airport Data Center, Dawiyat (a wholly-owned subsidiary of the Saudi Electricity Company). This year, together with Intelligent Power Solutions ltd., we provided Hungarian firm Bosodchem with a best-in-class, state-of-the-art green smart modular data center. The data center uses the latest power and cooling technology to achieve maximum Power Usage Effectiveness (PUE) and its lowest possible carbon footprint while reducing Operational Expenditure (OPEX).
For energy generation, our Smart PV solution contributed to the successful grid connection of the world's largest PV plant in Qinghai China recently. Out of the overall 2.2 GW plant, Huawei as the supplier with the largest project share, provides 1.6 GW inverters for this project. Our Smart PV solution can also connect to weaker grids and offers fault ride-through capability, guaranteeing stable operation in various grid environments. In terms of reliability, we have been using AI for predictive maintenance. It is already in use in the TIER IV disaster recovery data center for Abu Dhabi Municipality and many other solutions.
We strive for providing electricity to regions where they still may not have access to it and prevents them from enjoying the benefits of the digital world. Huawei uses solutions such as advanced hybrid power and smart micro-grid to reduce power generation costs and provide electricity in poor areas. The digital power solution covers a wide range of industries. Currently, Huawei's Digital Power business has helped to generate 296.5 billion kWh of electricity, saving 9.1 billion kWh of electricity, equivalent to planting 250 million trees.
Recently, Huawei was awarded as the winner in three categories: "Data Centre Facilities Vendor of the Year", "New Design/Build Data Centre Project of the Year" and "Data Centre Power Innovation of the Year" at DCS Awards, which demonstrates the unanimous recognition of customers, partners, and the industry. It is also attributed to Huawei's continuous investment and technology achievements in the area of data centre facility.
Leading Energy Digitalization for a Smart and Sustainable World, with this mission, Huawei Digital Power is committed to bringing digital to every PV plant, leading site energy digitalization for ubiquitous and green connections, boosting green journey with digitalization and enabling green data center with AI. We firmly believe that technology could help us make positive change and deliver a digital and sustainable future.