Huawei exhibits the latest Smart PV innovations at All-Energy 2018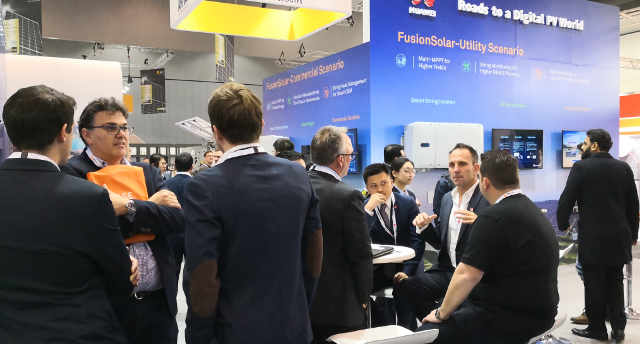 [Melbourne, Australia, October 3rd] At All-Energy 2018, Huawei exhibits the latest Smart PV innovations across all residential, commercial and utility scale solutions. Its aim is to enable more Australians to benefit from Smart PV and accelerate digital transformation for the whole industry.
For the residential scenario, Huawei announced the launch of the SUN2000-5KTL-M0 and SUN2000-6KTL-M0 Three-phase smart inverter for the Australian market which innovates and optimises throughout the entire lifecycle of PV energy generation. Three things to know about this new member of the FusionHome Smart Energy Solution portfolio:
• Partial optimizer (0-100%) for maximum rooftop utilization
• Support 4G/WLAN communication via smart dongle
• Battery ready by direct plug & play
During the exhibition, Huawei also highlighted the arrival of SUN2000-50KTL-M0 and SUN2000-65KTL-M0 Smart PV inverter for commercial market. By integrating cutting-edge digital, internet and PV technology, this commercial-grade inverter is efficient, easy to install, safe and reliable – helping customers achieve better ROI with higher yields and lower O&M cost.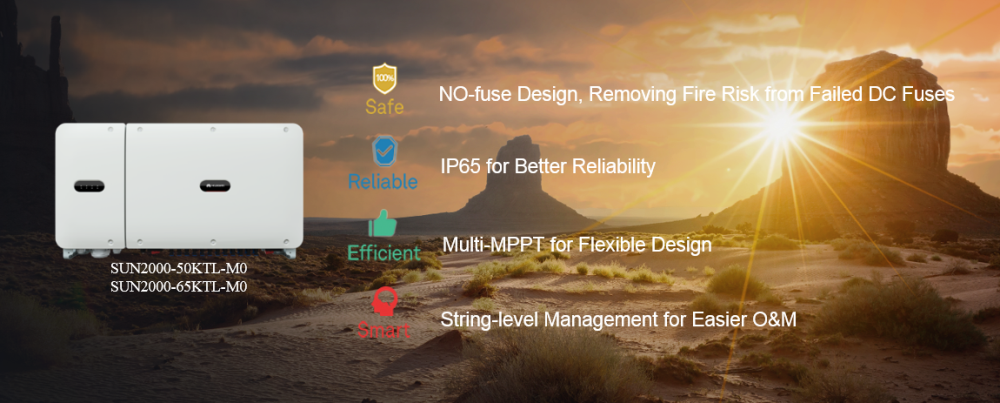 For utility scale scenario, Huawei introduced the SUN2000-90KTL-H1 (1500V) Smart PV inverter at the exhibition. Due to 6 MPPTs design, it effectively reduces string mismatch and maximizes efficiency over 98.5% that increases yield by more than 2%. Moreover, the PLC (Power Line Communication) technology substitutes for RS485 communications cables, ensuring secure and reliable PV plant communication.
According to the 2018 report from IHS Markit and GTM Research, Huawei ranks as the Global No.1 Inverter Shipment Company for three consecutively years – 2015, 2016 and 2017. With Australia considered a tier-one market in its global strategy, Huawei is determined to integrate the world's most advanced technology and business philosophy to promote the intelligent trend of Australia's PV plants and thus the overall advancement of the industry.
The Huawei booth at the All-Energy is 2730, Melbourne Convention Centre, Australia. For more information about Huawei at All-Energy 2018, please visit http://solar.huawei.com/au/. To learn more about Huawei's global customer case studies using "Huawei Smart PV", please visit https://www.youtube.com/playlist?list=PLTavIHV8JwZCDWkVH1gw3sT14zU7EqAv9